For true coffee lovers, I've collected 12 best easy coffee desserts with a healthy twist! And you're in for a treat because they're so good that you're going to want to try them all.
Whether you're craving that hint of coffee in your dessert or taking your favorite cup of joe or cold brew coffee to the next level, these healthy coffee dessert recipes are the best way to end a meal.
They're simply mouthwatering.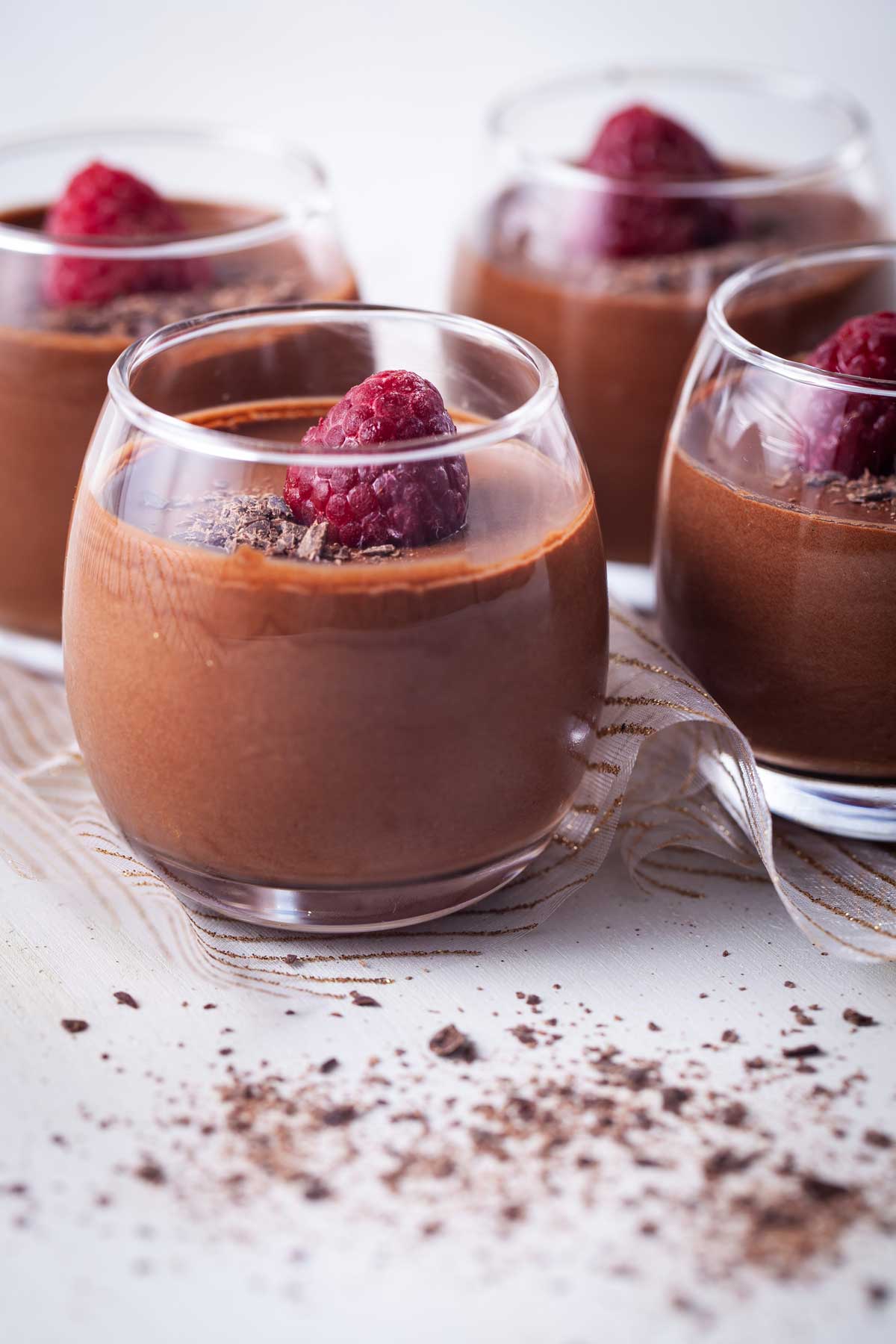 There is something special about the flavor of coffee in sweet treats. It's right up there with special chocolate desserts like my flourless chocolate cake.
This diverse list of amazing recipes is not only delicious but also fun to make for the home cook and healthier versions than your classic favorite desserts.
Some of them call for instant or espresso powder. Others require (strong) black coffee, or for a richer and less acidic flavor, you can also try my cold brew coffee if you have the time to brew it in advance.
I've included top treats from my website and a selection from recipe developers around the web. Make them for your next dinner party or a special occasion, or treat yourself after a long day or a cozy night in. Enjoy!
Jump to:
Why You'll Love These Coffee-Flavored Desserts
Quick and Effortless: These are some of the best desserts you can make without spending hours in the kitchen. These recipes offer simplicity without sacrificing flavor.
Healthier Treats: Enjoy your favorite coffee-flavored desserts without the excess sugar and calories, as many of these recipes are sugar-free and low-carb.
Dietary Diversity: You'll find recipes that cater to gluten-free, dairy-free, vegan, sugar-free, and keto diets, ensuring everyone can savor the coffee goodness!
Perfect for any occasion: Whether it's a cozy morning, a refreshing afternoon, an evening snack, or a holiday dinner, these delicious coffee dessert recipes are perfect for any occasion.
The Best Coffee Dessert Recipes
Here are some of the best coffee desserts with a healthy twist to enjoy at the end of a meal or celebrate life's best moments.
Chocolate Coffee Mousse
With just 5 ingredients, enjoy the luxurious blend of dark chocolate and coffee, sweetened with a tad of maple syrup. This light yet creamy dessert, made without gelatin or cream, has a fluffy texture from egg whites. Whether it's an intimate dinner or a cozy date night, this Chocolate Coffee Mousse is about to steal the spotlight at your table.
Check out this recipe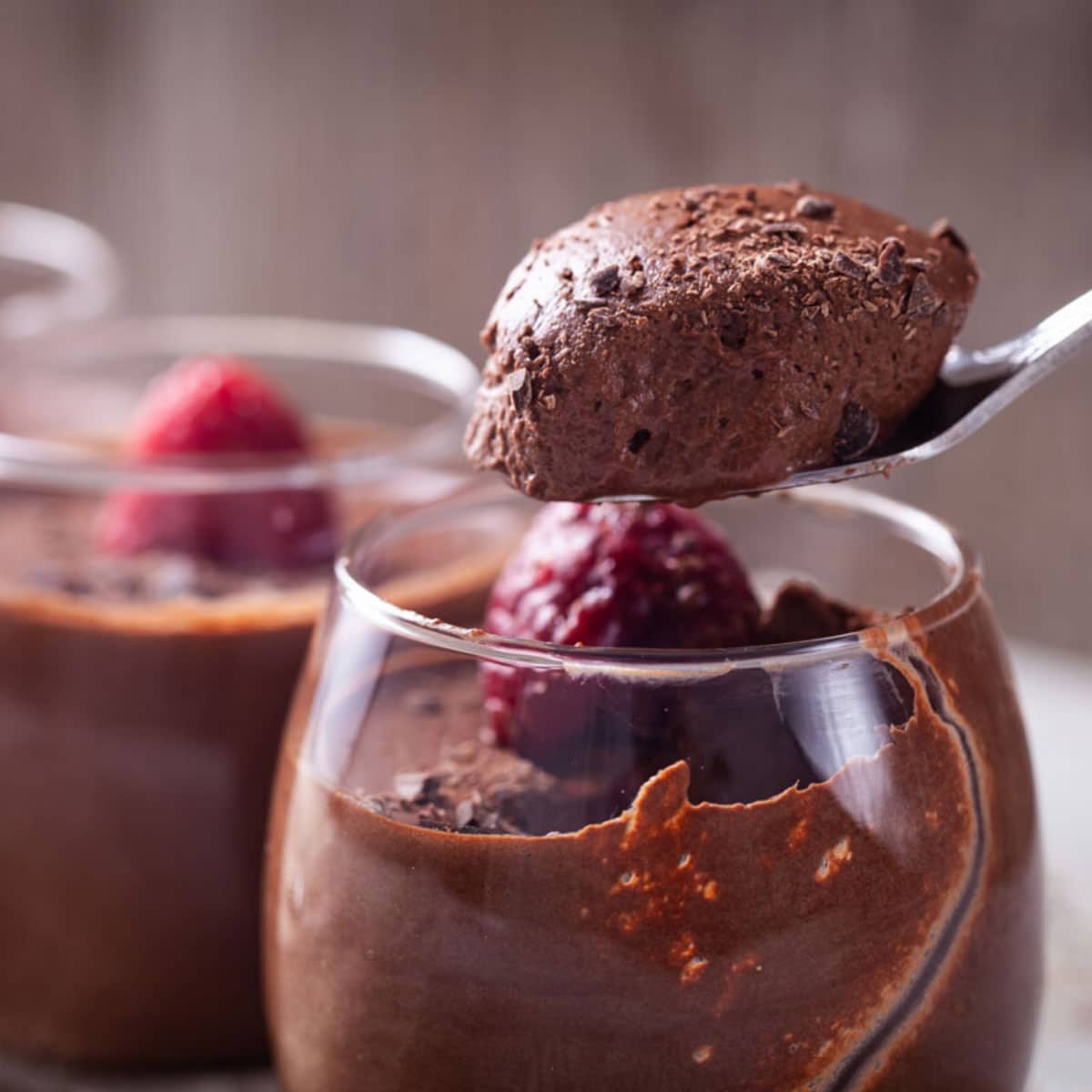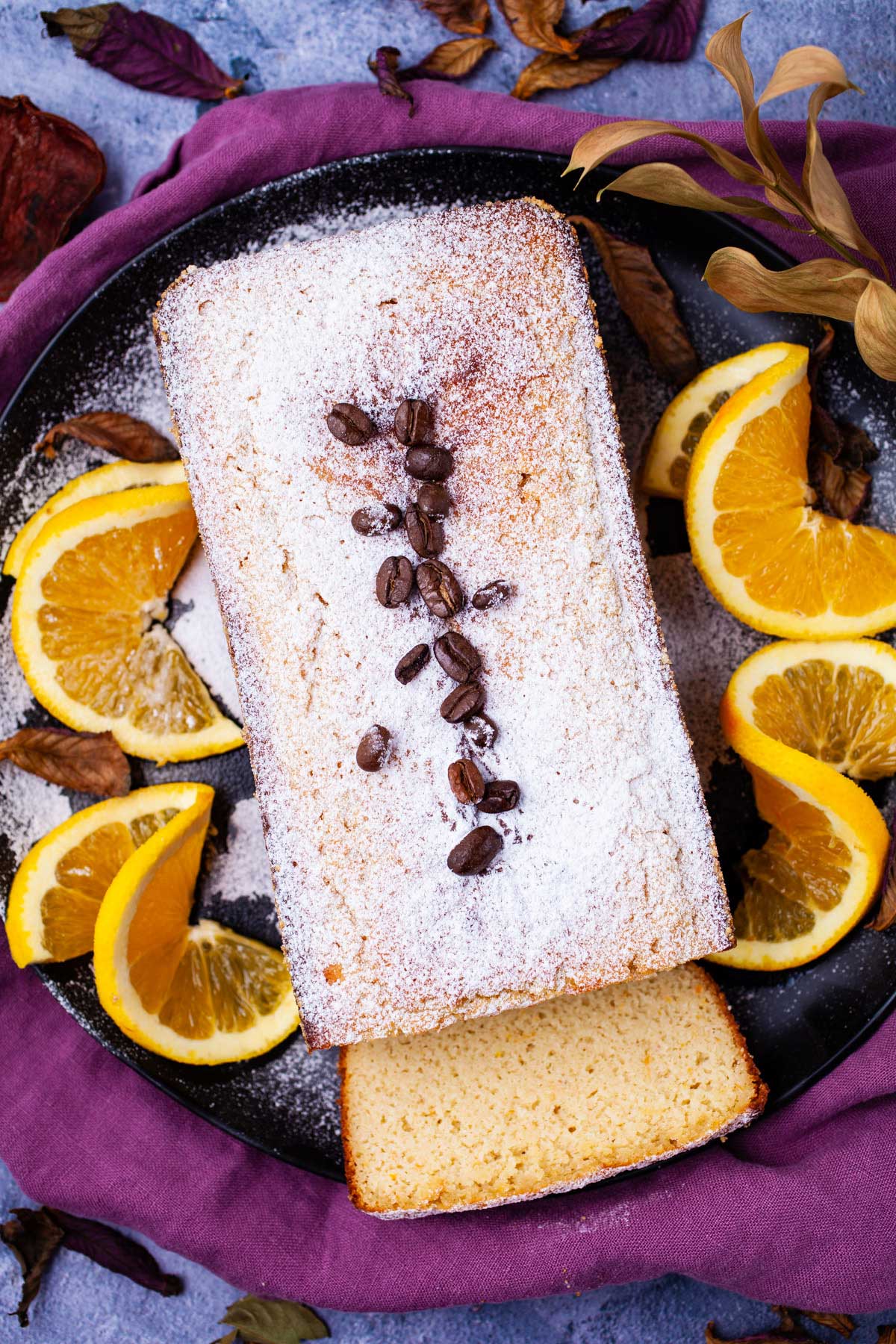 Yogurt Almond Flour Coffee Cake
This moist and buttery sugar-free cake bursts with unique flavors. Infused with Greek yogurt, orange zest, brewed coffee or espresso, and a hint of brandy, this healthy coffee cake recipe is a true showstopper. Not to mention, it's a dream for those following a gluten-free, keto-friendly, and low-carb diet. Whether you enjoy it as a morning pick-me-up or a satisfying dessert, this dense and incredibly moist cake is your guilt-free indulgence.
Check out this recipe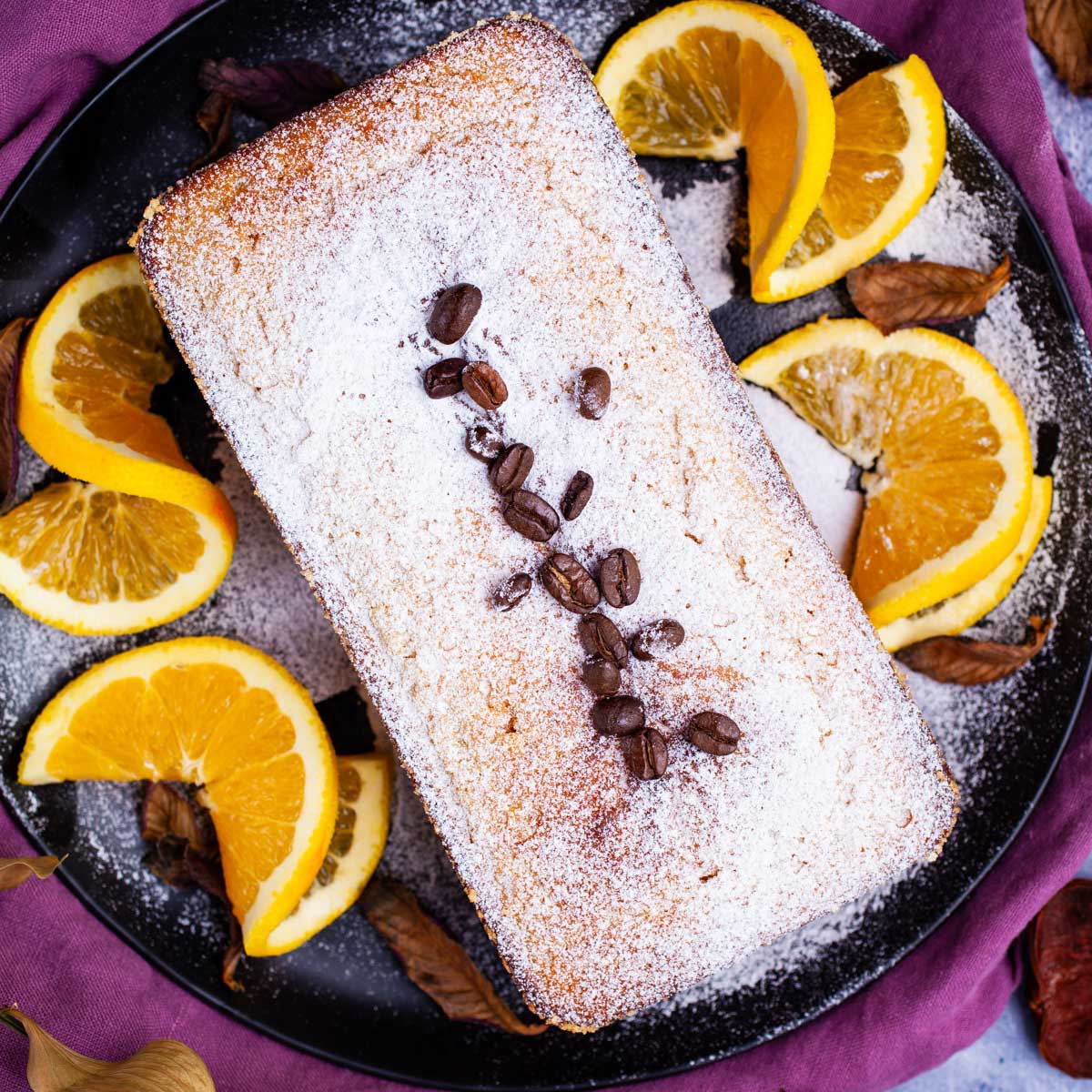 Coffee Ice Cream
If you're a coffee & frozen dessert enthusiast, get ready to fall for this dairy-free coffee ice cream recipe! And guess what? You can take it up a notch by turning it into easy-to-eat coffee ice cream bars. Creamy, vegan, and full of bittersweet coffee flavor, these bars are a perfect all-year-round treat. It's such an easy recipe too.
Check out this recipe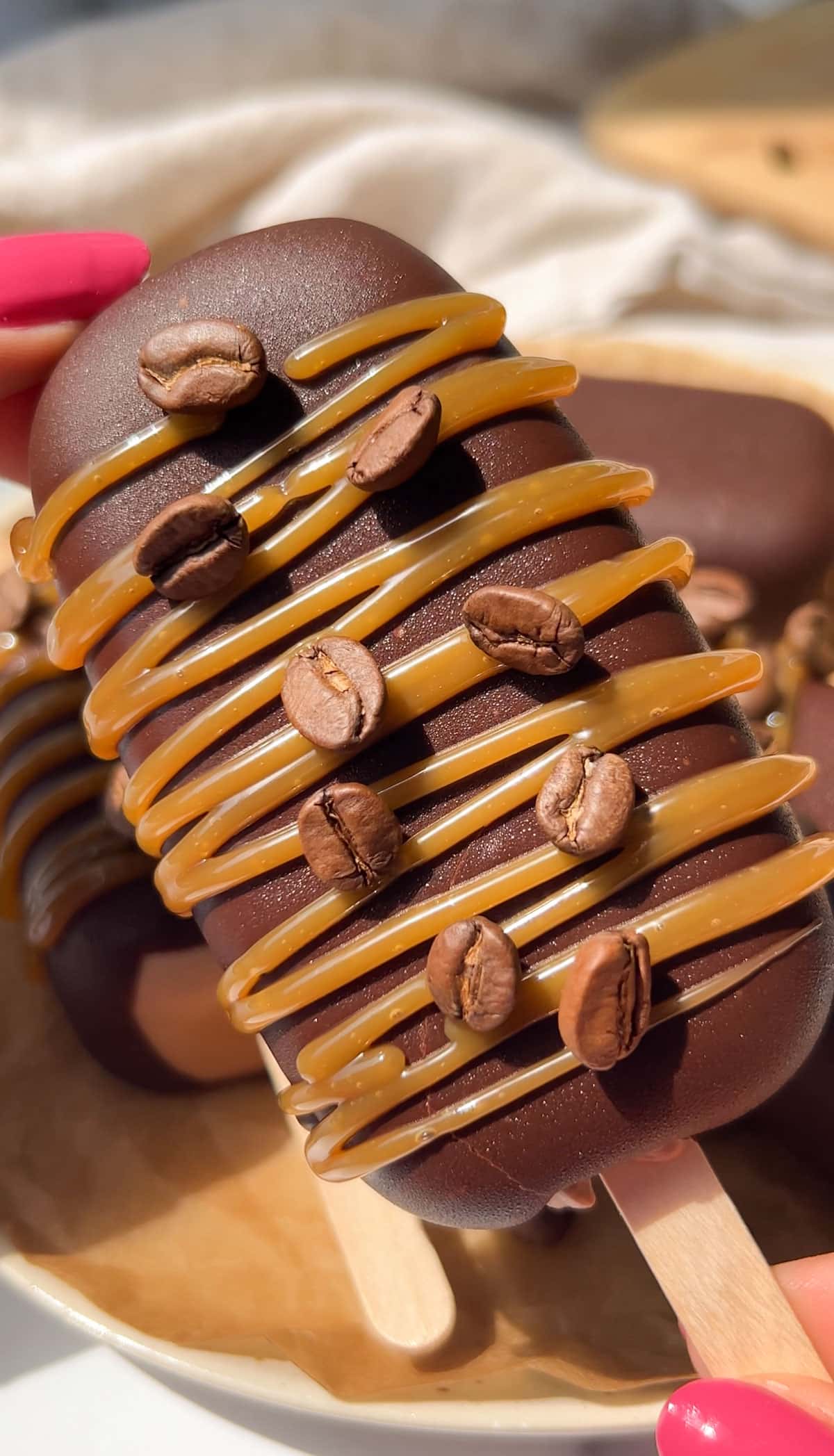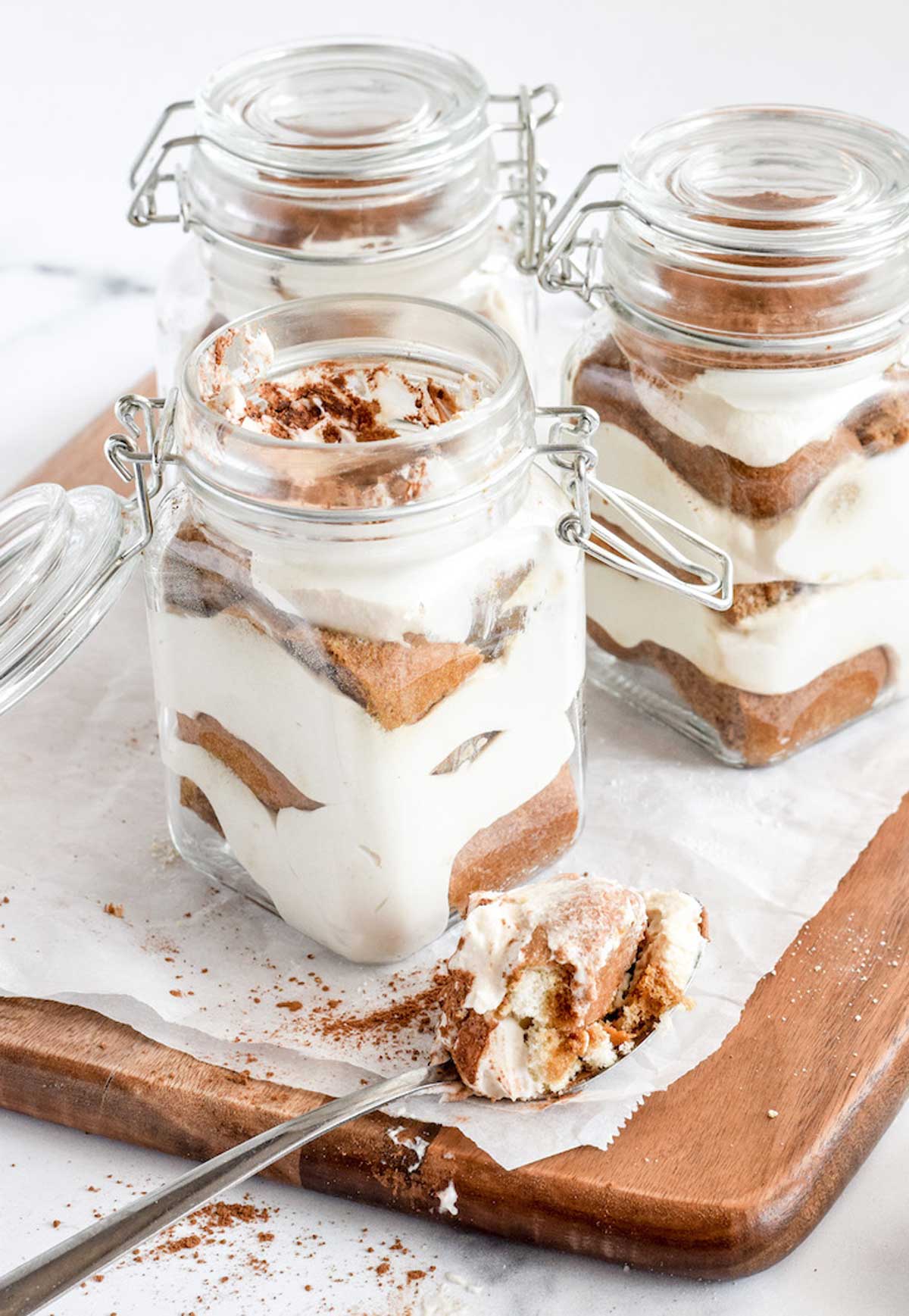 Tiramisu Jars
Tiramisu jars are creamy, soft, and bursting with flavor. It's a delightful twist on the traditional tiramisu recipe by using espresso-soaked and gluten-free layers of ladyfingers with sweetened cashew cream and whipped coconut milk instead of a mascarpone mixture. These treats are not just incredibly delicious; they're also gluten-free, dairy-free, and allergy-friendly, making them perfect for those following a special diet.
Check out this recipe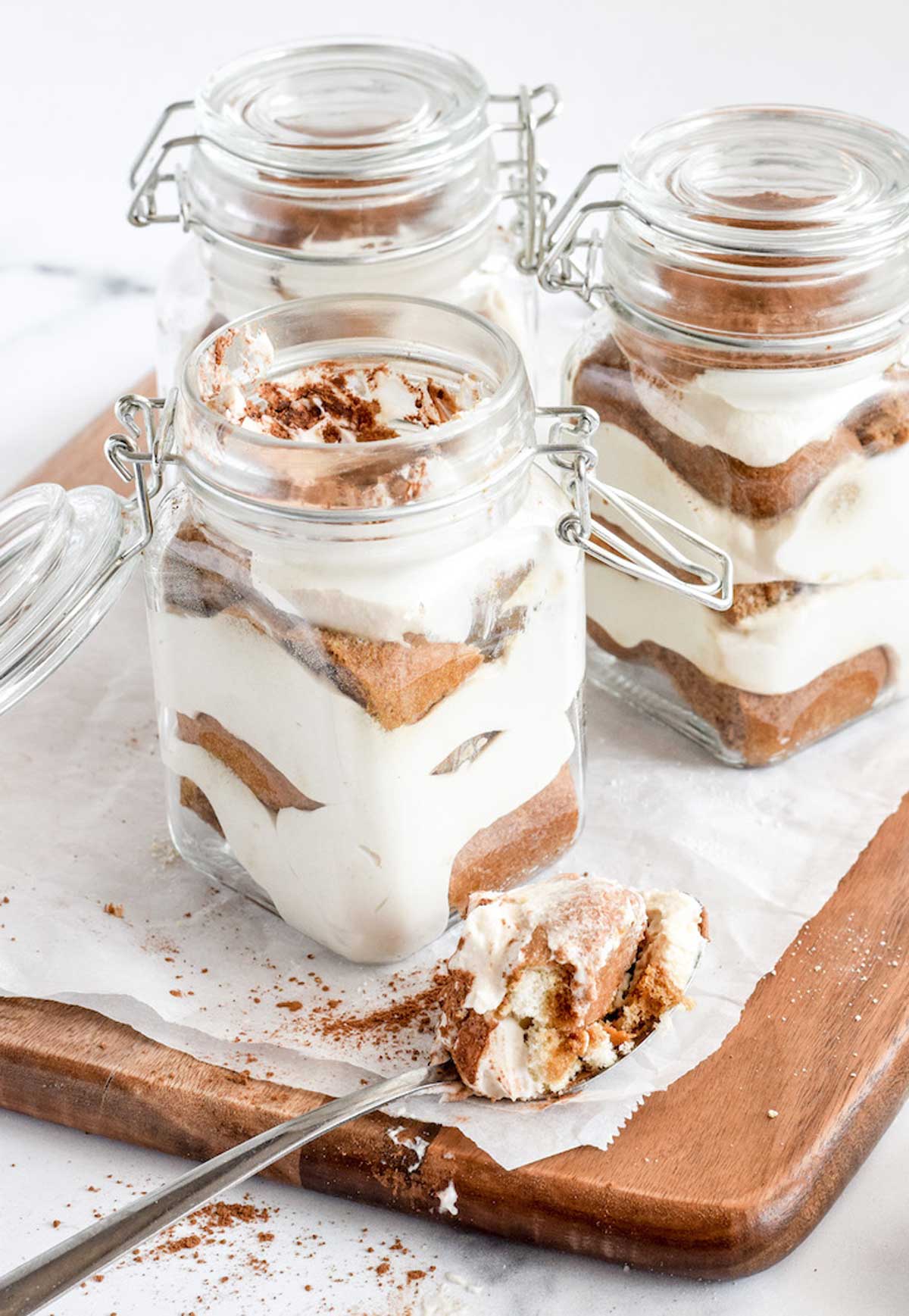 Coffee Muffins
This coffee muffin recipe combines the goodness of gut-friendly kombucha and the invigorating essence of coffee, giving you a healthy and flavorful start to the day. And to take it up a notch, slather on some coffee-infused butter. These delectable treats are not only a delightful blend of flavors but also a wholesome choice, featuring ingredients like Greek yogurt and whole wheat flour.
Check out this recipe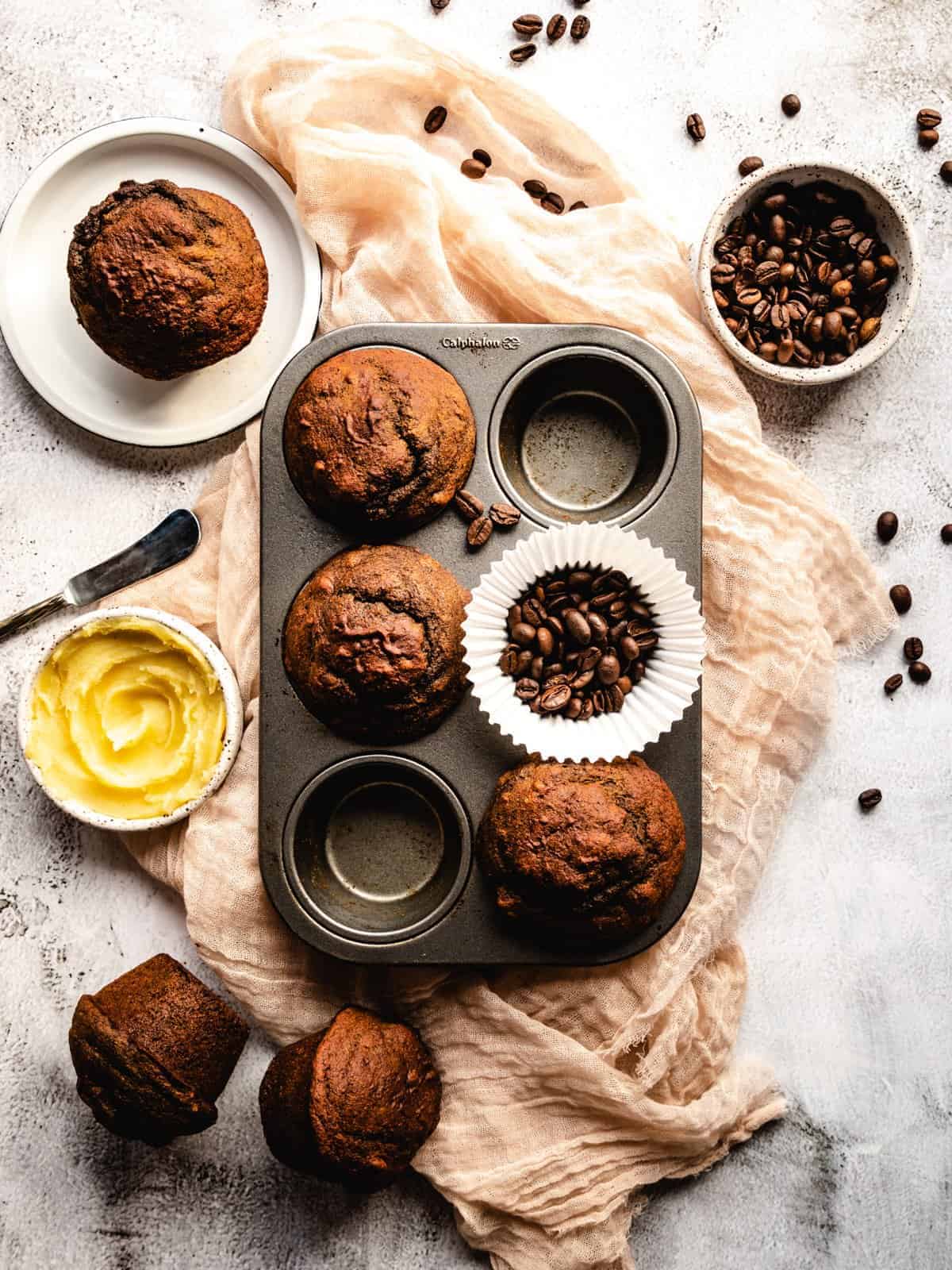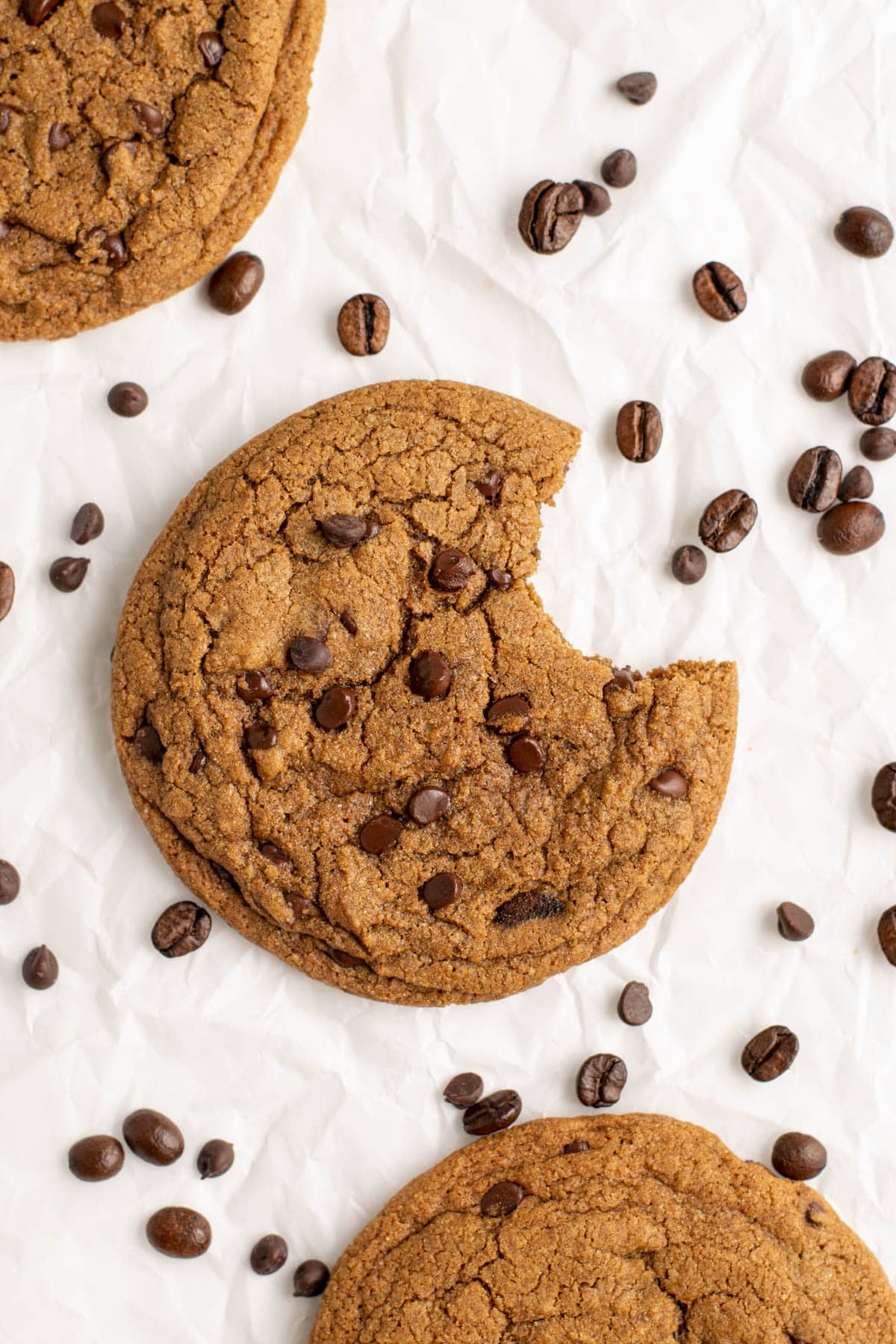 Espresso Chocolate Chip Cookies
The ultimate pick-me-up, these Coffee Cookies boast a brown butter dough infused with instant espresso and studded with mini chocolate chips, all ready to be mixed and baked within just 30 minutes. What's even better? They're gluten-free, nut-free, and easily adaptable for dairy-free or vegan preferences.
Check out this recipe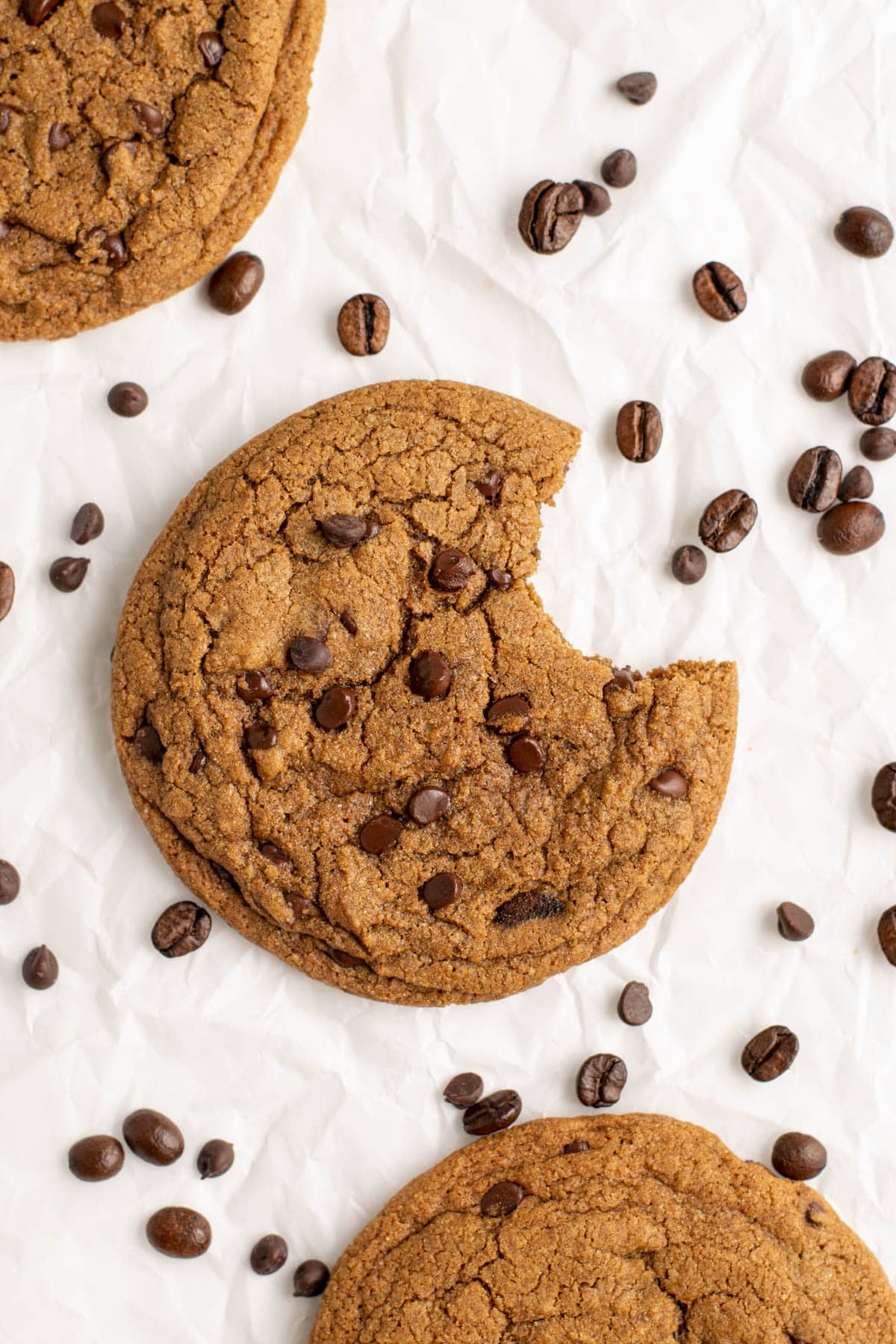 Mocha Espresso Truffles
Made from only 3 simple ingredients, these mocha espresso chocolate truffles are naturally gluten-free and a sweet delight. The combination of semi-sweet chocolate chips, luscious heavy cream, and a touch of ground espresso guarantees a burst of rich flavor and a satisfying caffeine kick with each bite.
Check out this recipe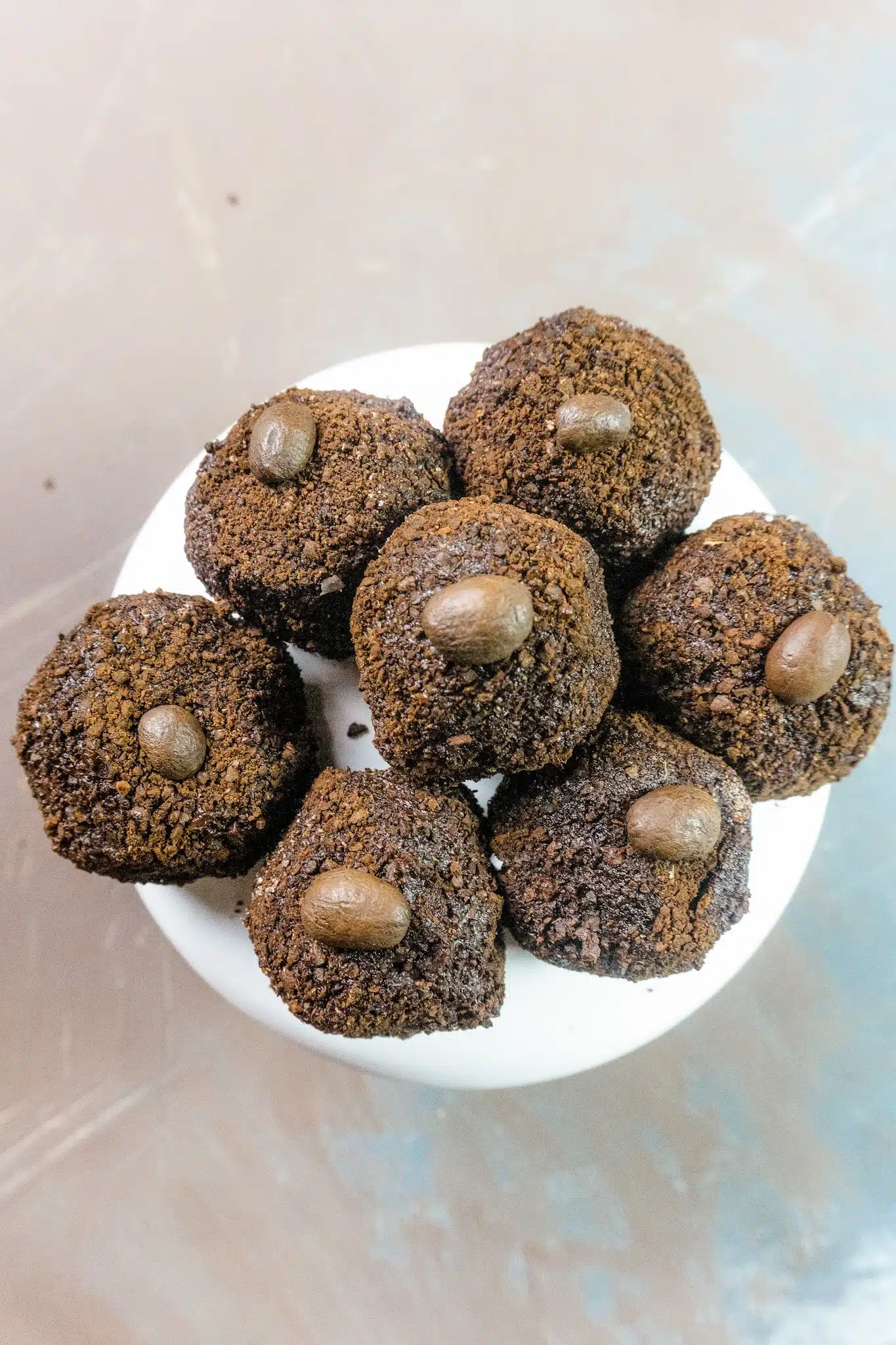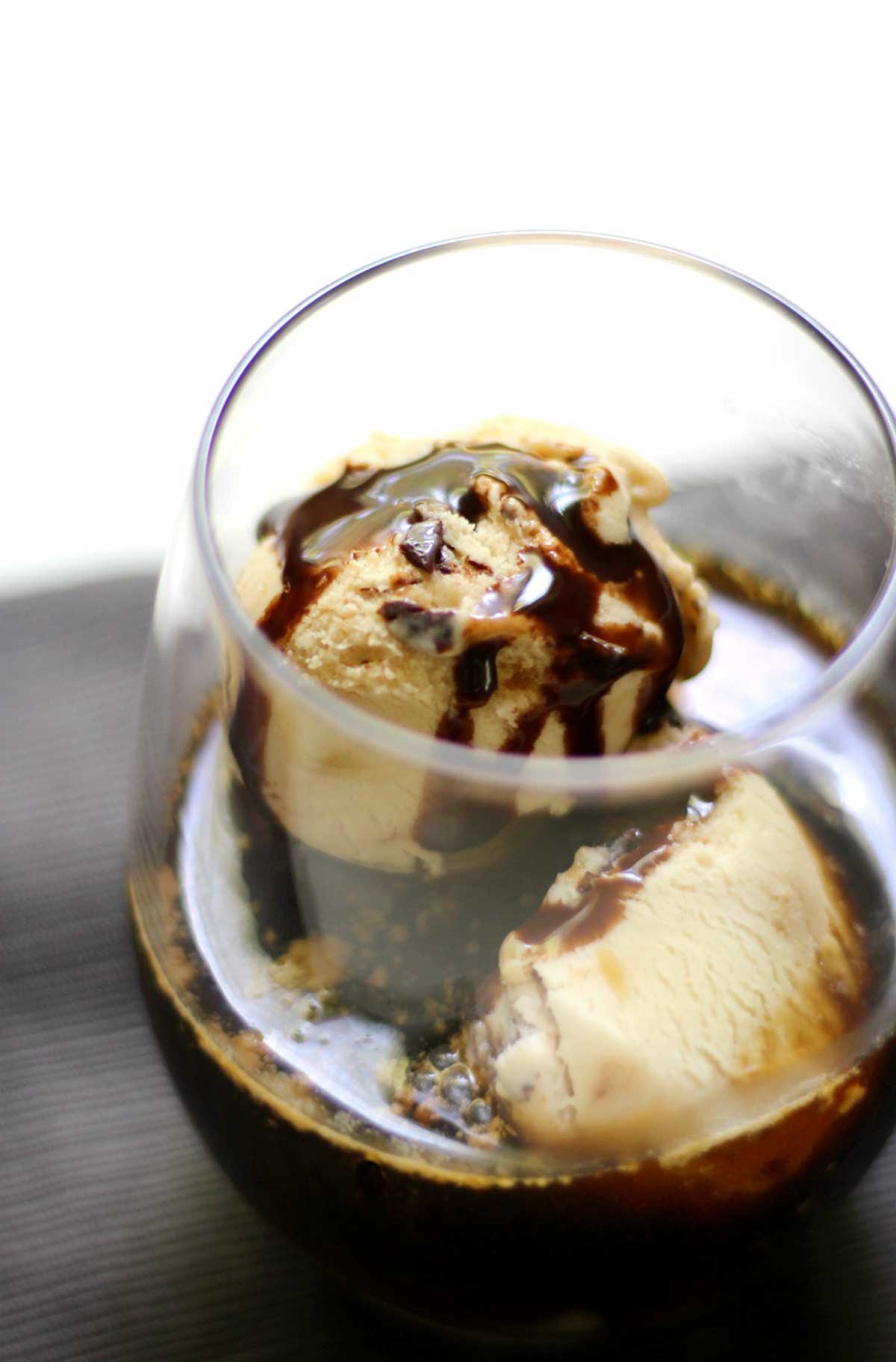 Chocolate Caramel Affogato
This gluten-free and vegan Chocolate Caramel Affogato is a modern spin on the classic Italian dessert! You'll savor the harmonious blend of intense chocolate flavor, velvety caramel, and the bold essence of coffee. This treat is both irresistibly luscious and effortlessly sophisticated, which is perfect for your next cozy date night or fun girls' get-together.
Check out this recipe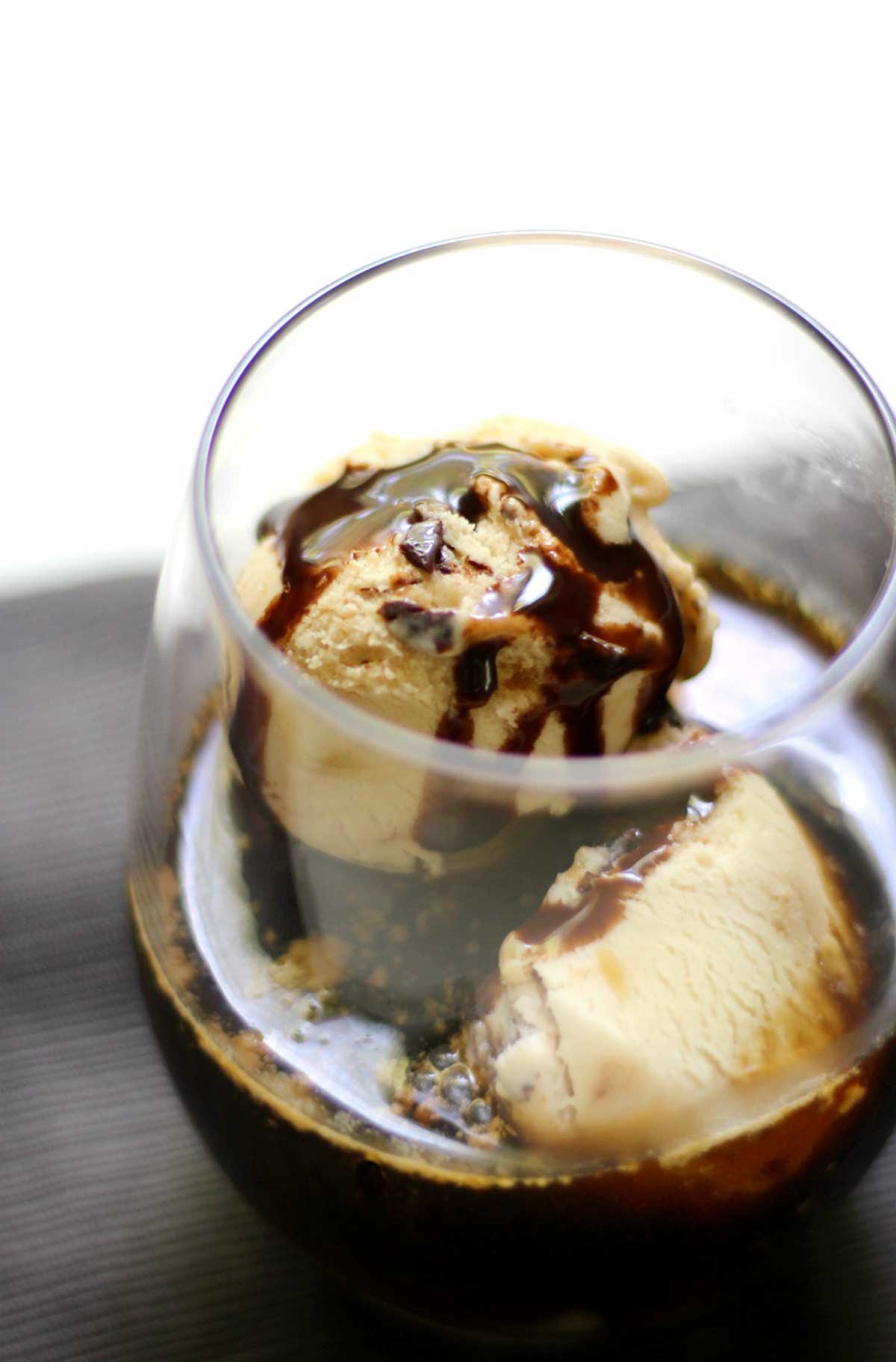 Mocha Cupcakes
These vegan coffee cupcakes are about to steal the dessert spotlight! Beginning with a chocolate cupcake base, these treats are taken to the next level with a luscious coffee cream filling that's light and fluffy. The grand finale? A whimsical swirl of coffee and chocolate buttercream frosting.
Check out this recipe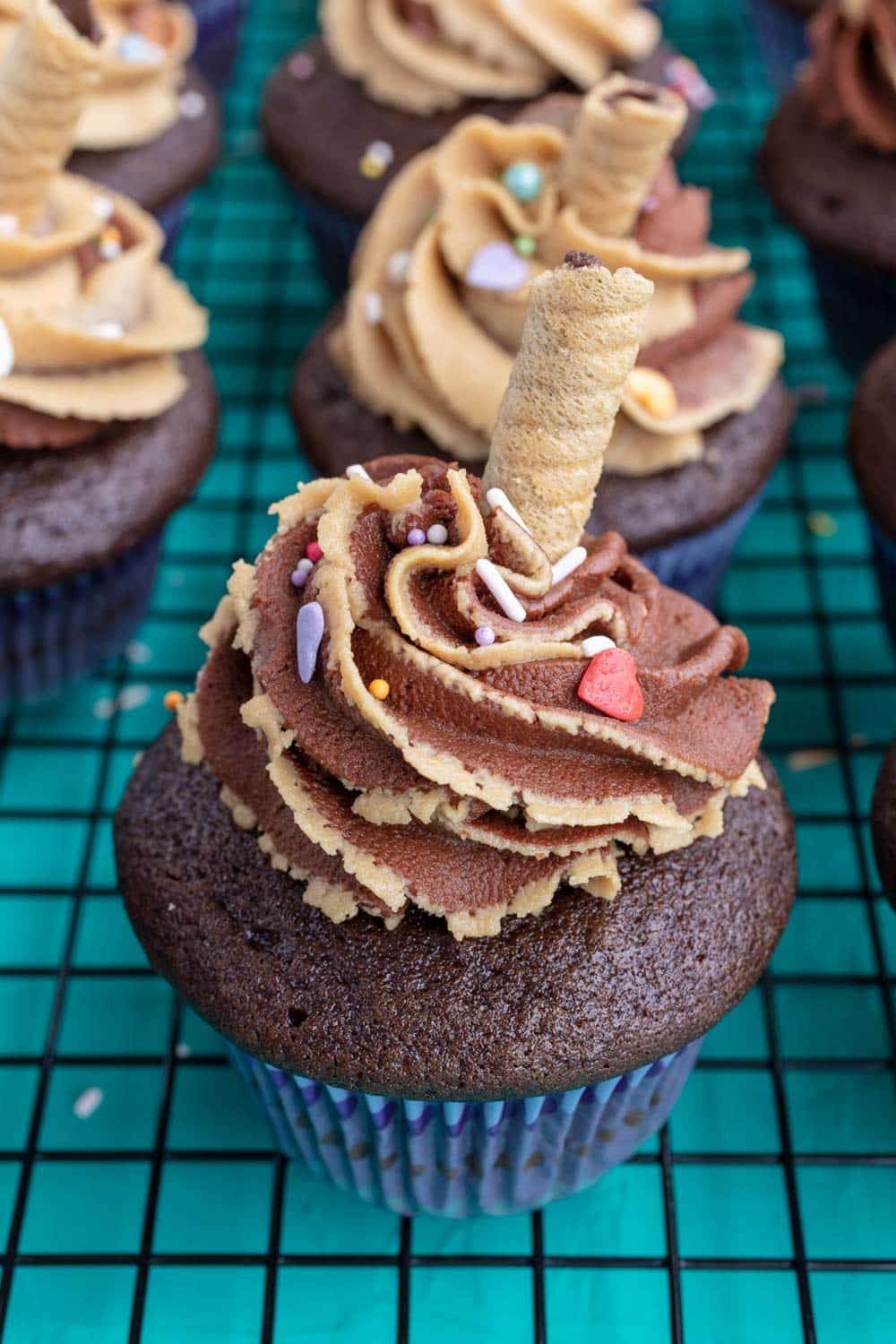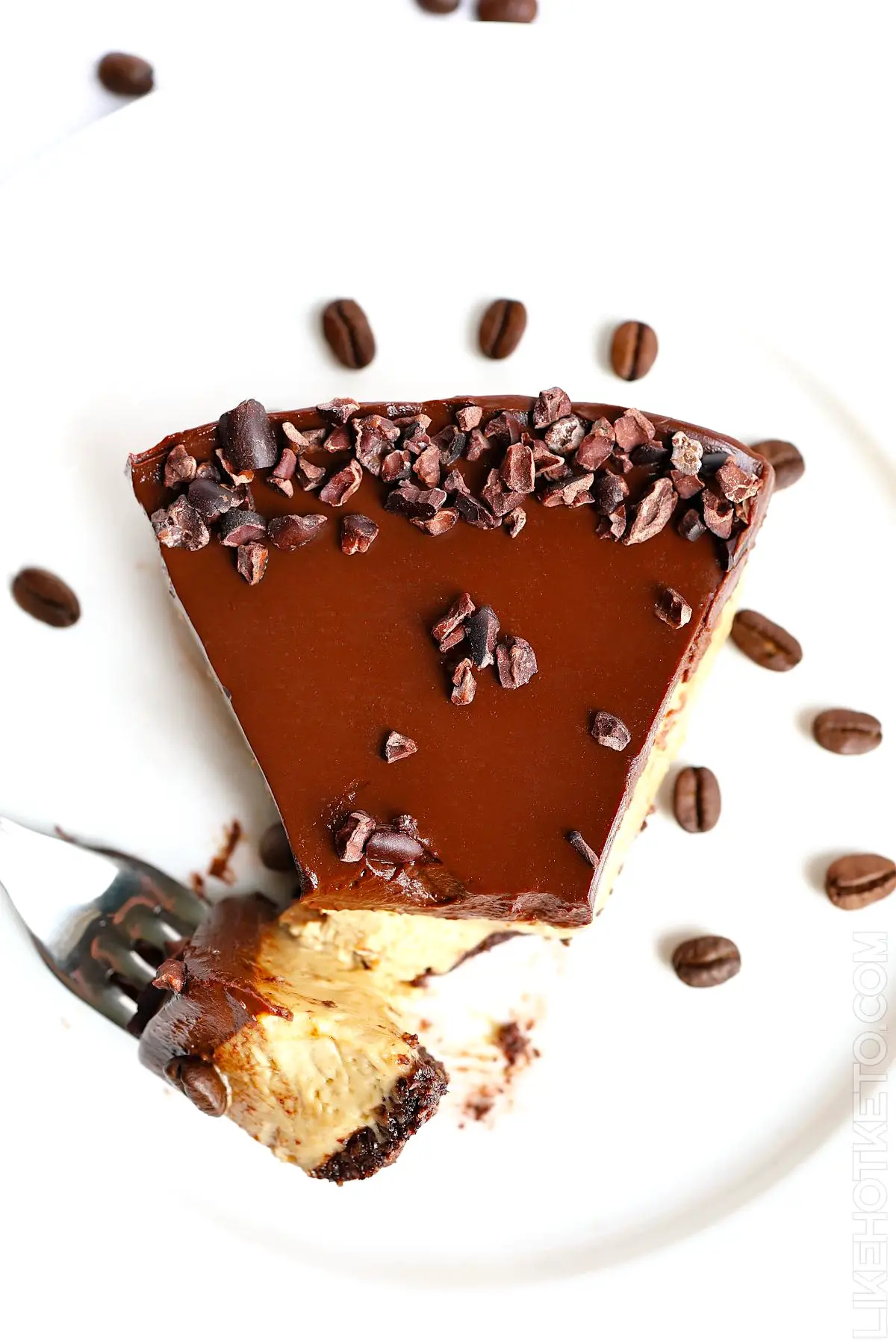 No-Bake Mocha Cheesecake
Mocha cheesecake nestled between a delightful chocolate crust and a creamy, sugar-free ganache topping. This is a must-try treat that captures the essence of coffee and chocolate in every delicious bite. As an added bonus, this healthy coffee dessert is also packed with protein, thanks to the addition of vanilla whey protein powder! 
Check out this recipe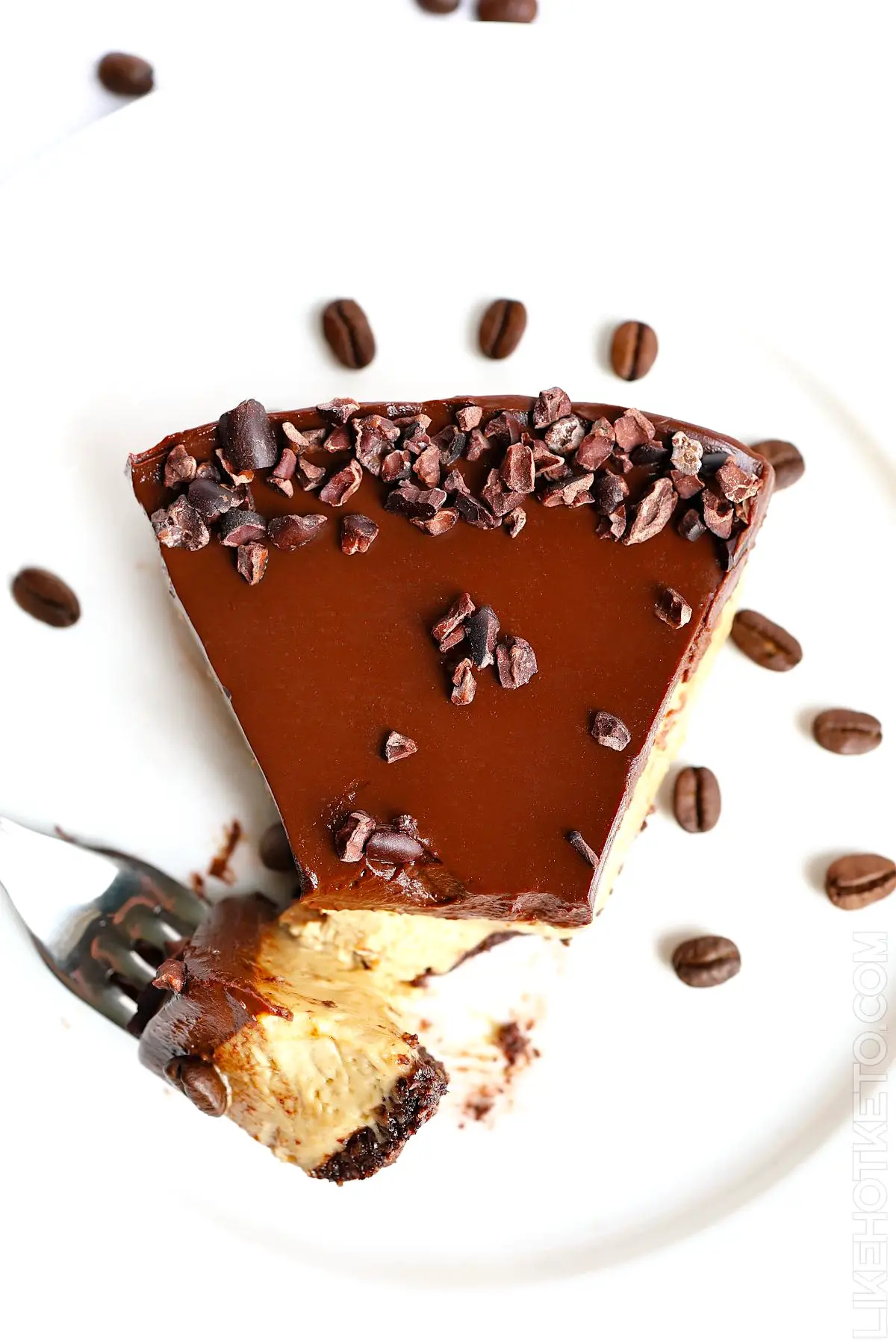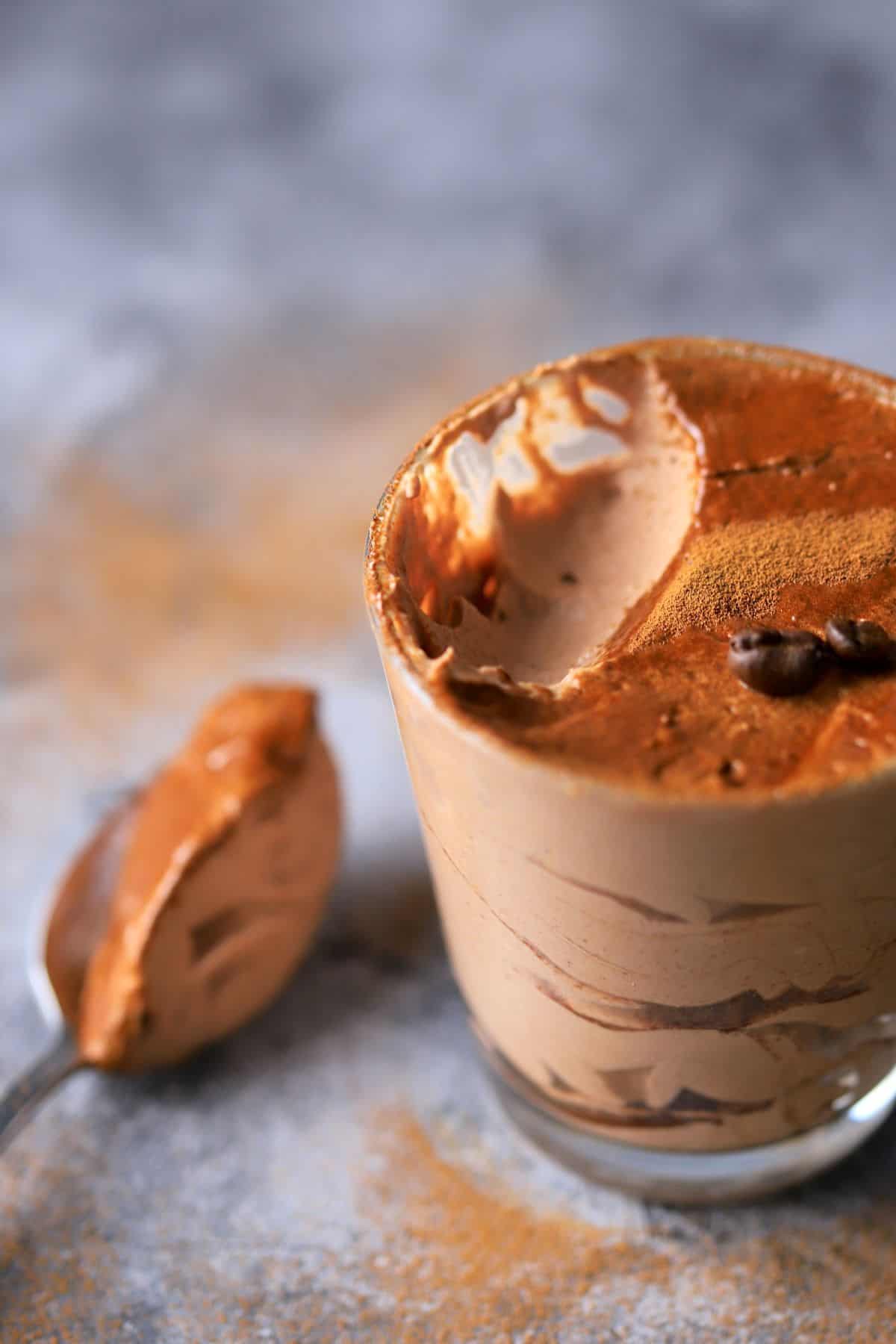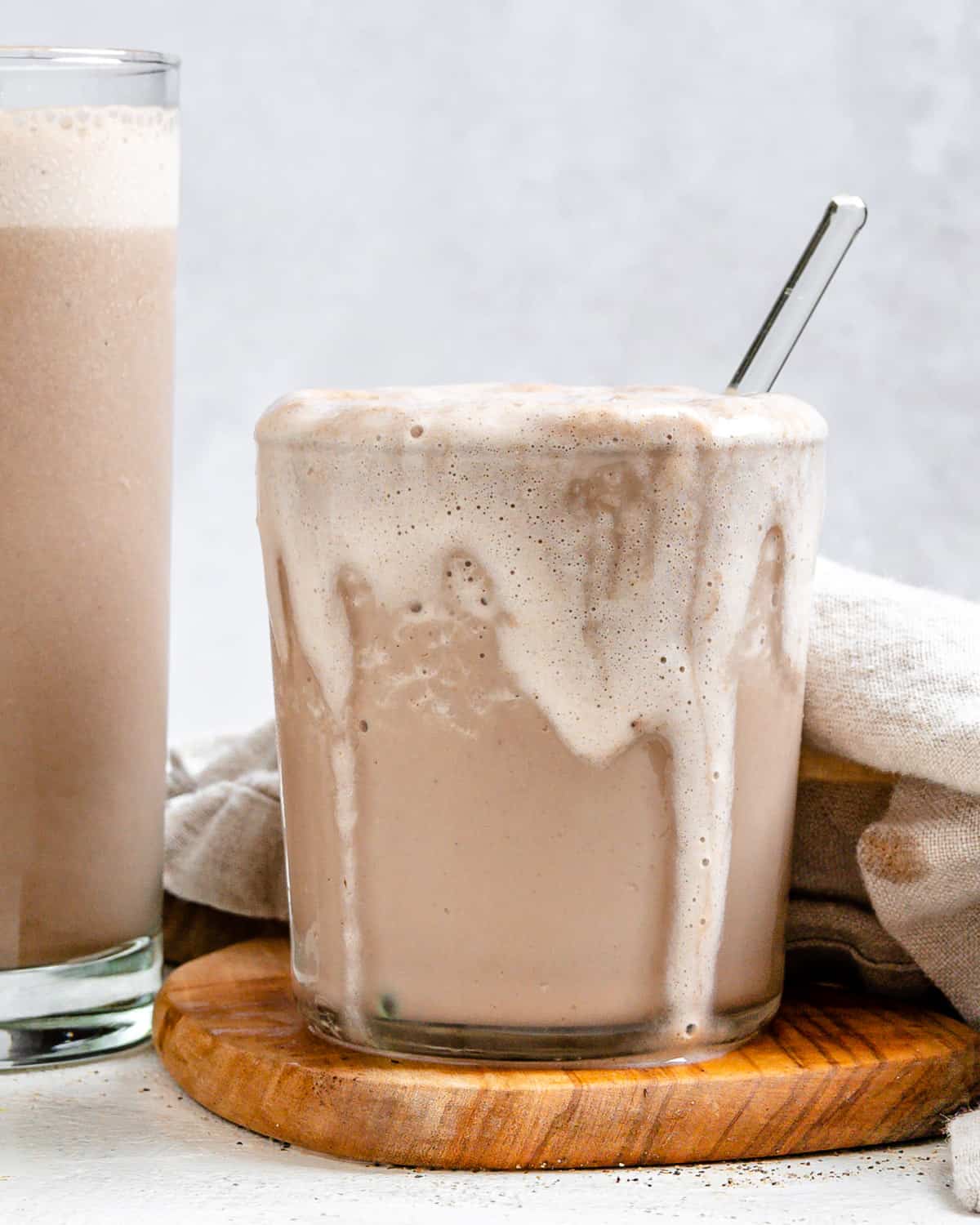 Coffee Milkshake
Sip on this healthy coffee milkshake (without ice cream) for a thick, creamy, and guilt-free treat that's full of plant-based protein and fiber. And if you're craving extra sweetness, try swapping frozen banana for a scoop of your favorite vegan ice cream flavor.
Check out this recipe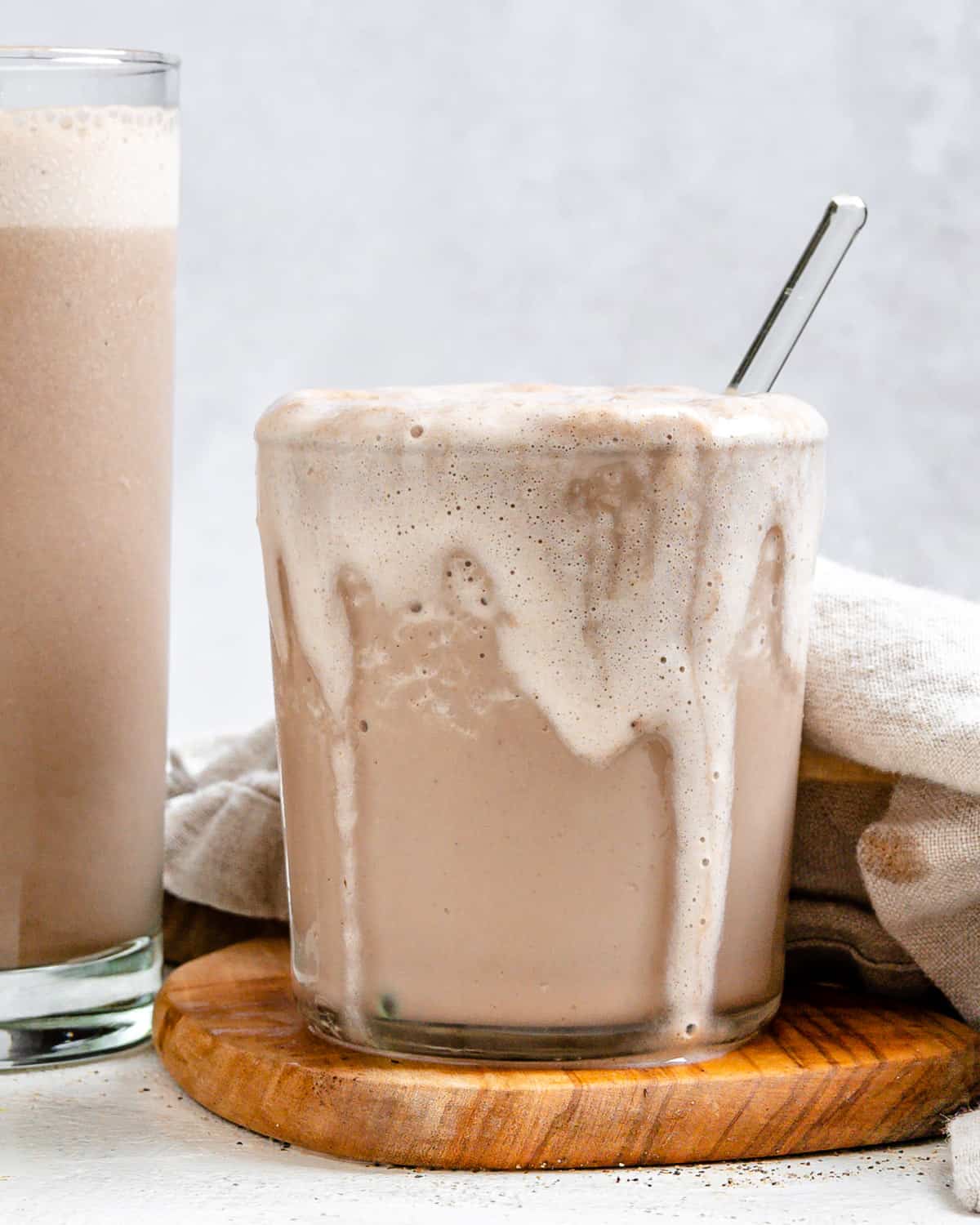 Here you have it. A delightful list of healthy coffee recipes that are easy to make yet will satisfy your sweet tooth.
They are a beautiful twist to your favorite classic desserts, and the best part is that you can all enjoy them with your favorite cup of coffee or iced latte! Enjoy!
More Recipes You Might Like
---
Don't forget to subscribe to my Monthly Newsletter!
---