This delicious and lightly sweet orange bread is full of warm fall flavors. It's an incredibly soft cake-like bread with sweet oranges and cloves that beautifully come together once baked. It not only looks gorgeous on any table, but it is a perfect treat to serve something special for the Holidays or get-togethers.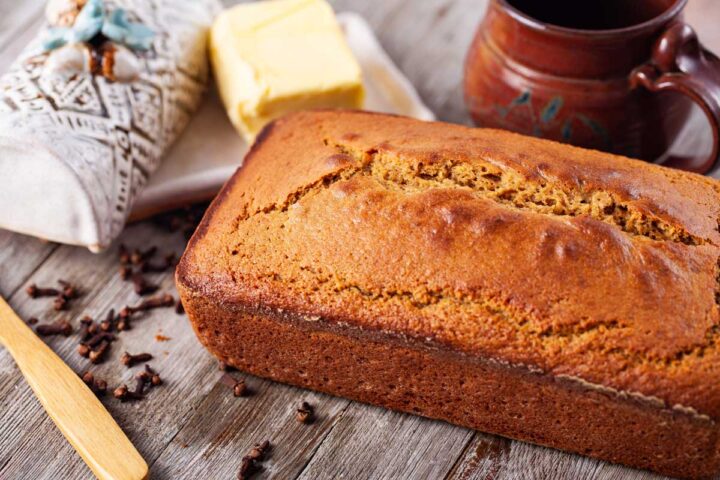 I don't often make fresh bread at home, but when I do, it doesn't last long. An incredibly warm and comforting smell fills the house when this buttery orange bread comes out of the oven—it draws everyone to the kitchen wanting a slice before it is even cooled.
This baked treat is incredibly easy to make;
Deliciously sweetened with real oranges and a tad of maple syrup;
Cloves add warm spiced undertones that go well with the citrus fruit;
Combine all this with a sweet, nutritious grain such as Spelt flour and real butter, and you get a very tender, light bread that is irresistible.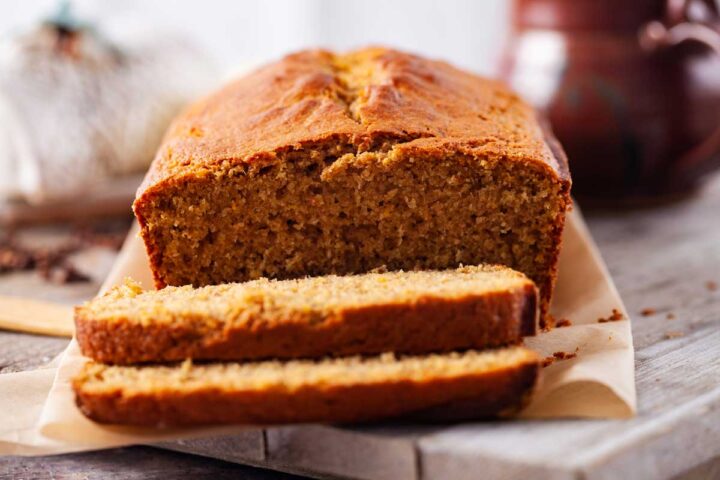 A few notes
The batter
This sweet orange bread recipe works best with an ancient grain such as Spelt flour. And if you haven't baked with this flour before, I urge you to give it a try. It's light, sweet, with a lovely hint of earthiness. And it provides this baked good its soft and airy texture.
The batter here doesn't require a sturdy structure. Instead, you'll have a more cake-like mixture that easily comes together by hand and is wet, sticky with a certain amount of air in it when all ingredients are well combined.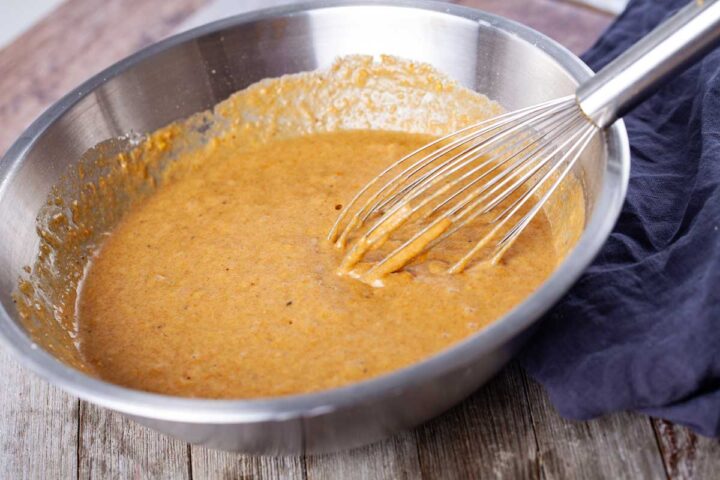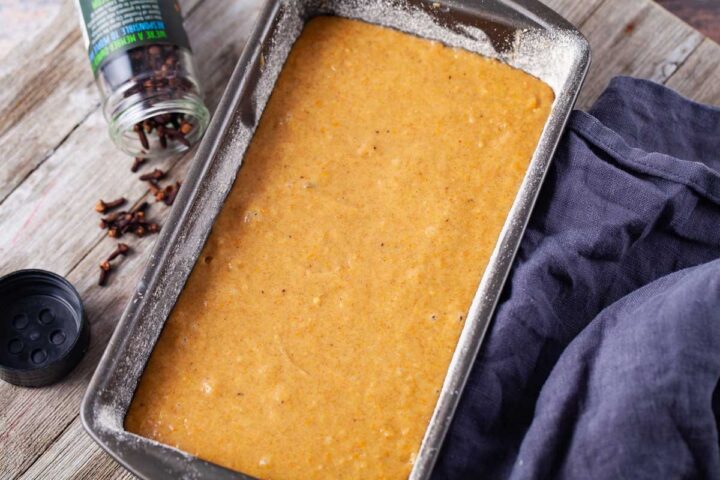 Oranges
I use (the) whole orange(s), not just its juice. It deeply intensifies the flavor.
First, I'll grate the zest and use it to enhance the citrusy and tanginess in the batter.
Then I remove the bitter part of the white pith (discard) and either dice or chop the orange(s)
The orange pieces are then processed and combined with the cloves in a blender.
It gives this orange bread that beautiful golden color and wonderful orangy aroma.
Cloves
Cloves have an intense flavor, so I am only using one teaspoon here.
This bittersweet spice adds warmth and creates a pleasant and comforting smell.
When paired with citrus fruit like oranges and a small amount of maple syrup, its sweet flavors and warm aromas are enhanced.
This orange cake bread has almost all the pleasant smells of a warm mulled wine!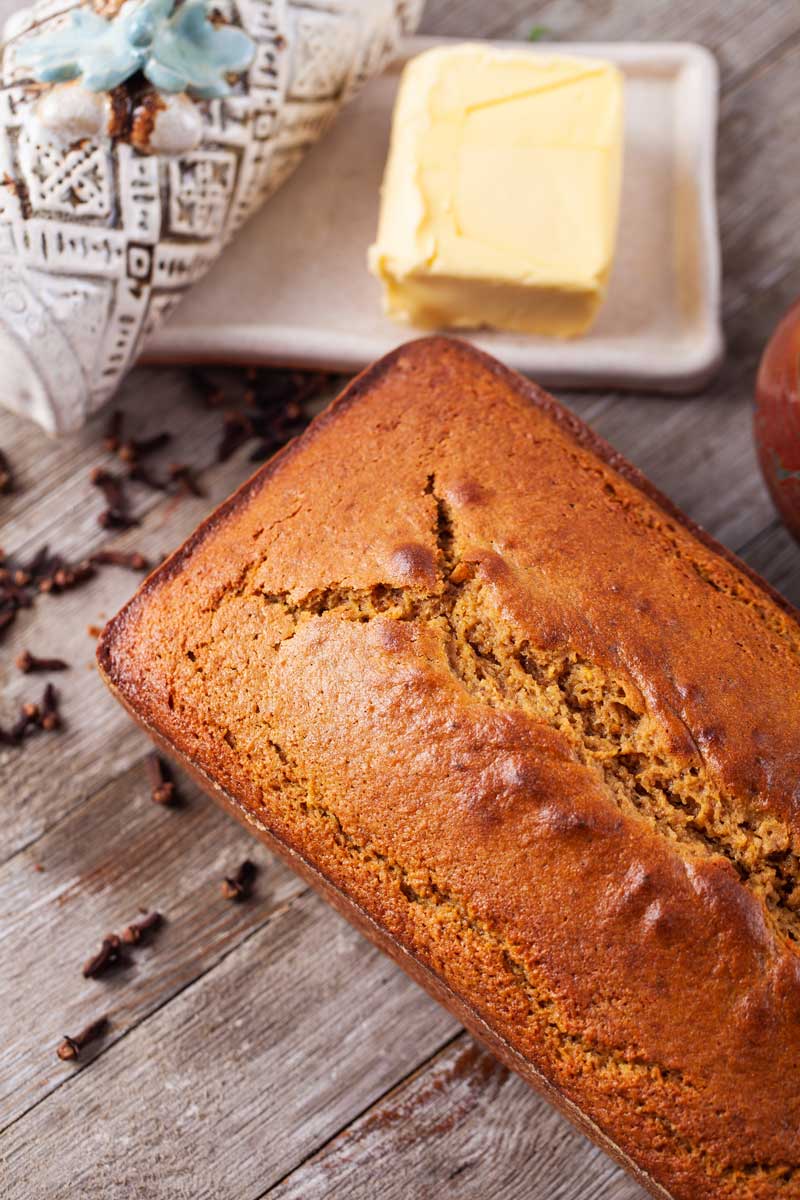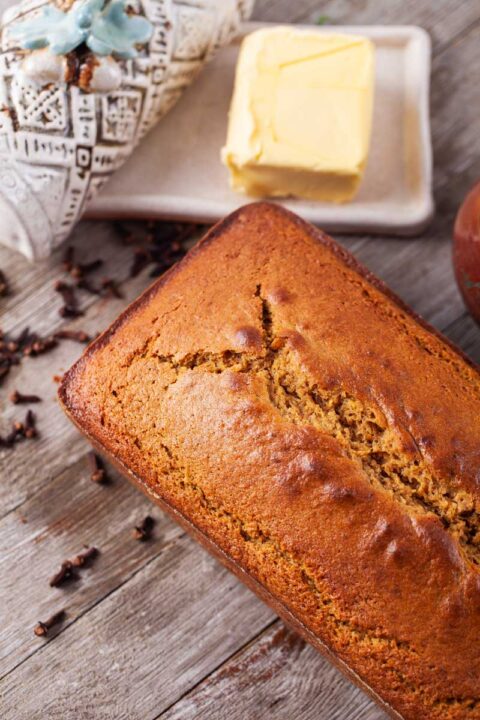 Enjoy as-is or with a spread
A slice of this orange-clove butter bread tastes excellent on its own, but feel free to dress it up with
Some butter and homemade jelly—like this Simple Cranberry-Clementine Spread;
A dollop of creamy yogurt always works and is one of our favorite toppings;
Or pair it with something heartier like a slice of your favorite hard cheese.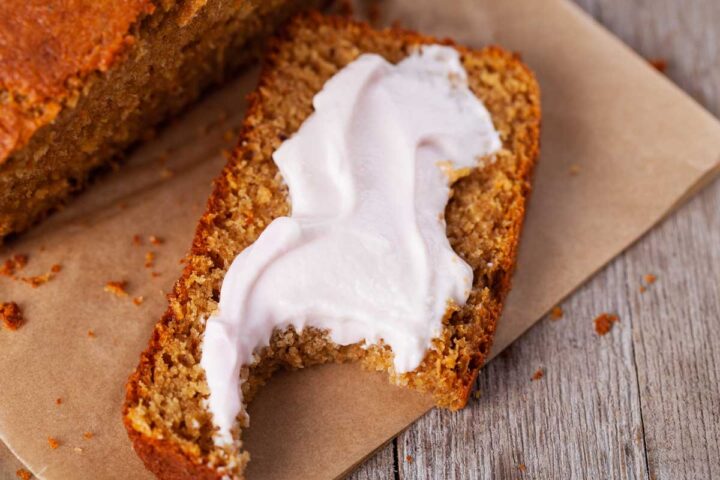 Storing your orange loaf
Wrap the loaf of bread in wax paper or unbleached parchment paper, and then place it in an airtight container once completely cooled—it will stay soft and fresh for up to 5 days.
Leave it stored at room temperature.
Enjoy!
You might also like:
Can't make it now, then PIN it for later to your Fall Recipes board. Always love to hear if you tried out this recipe and if it worked for you. Don't forget to subscribe to my Monthly Newsletter!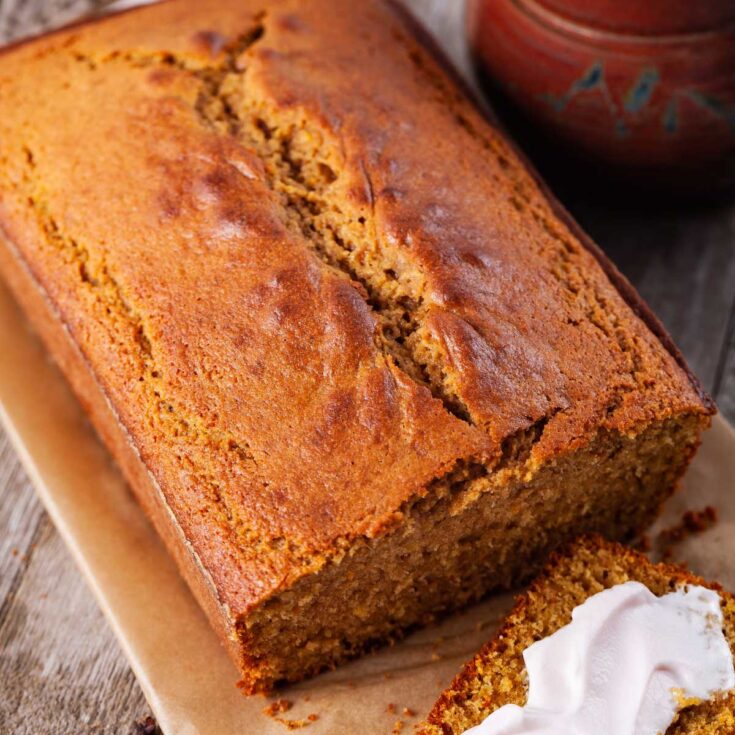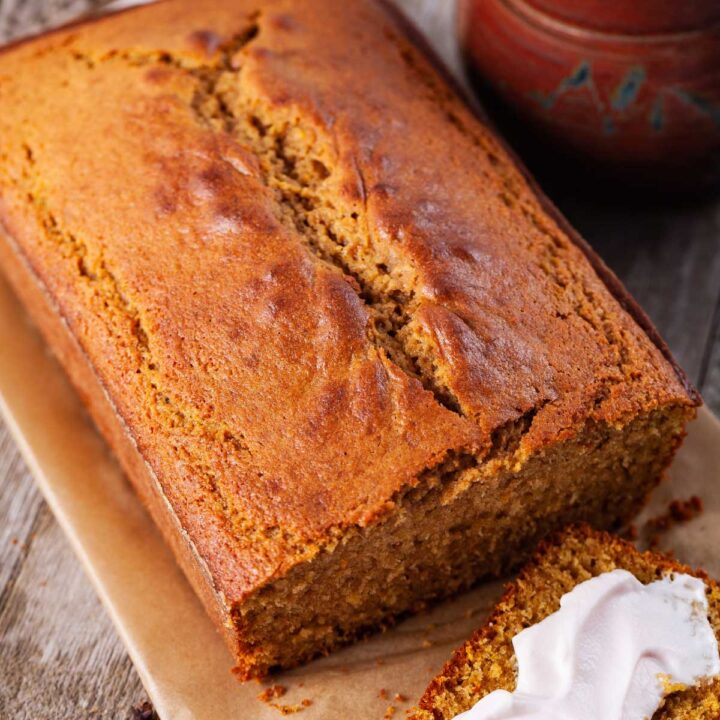 A light Sweet Orange Bread with Cloves
Total Time:
1 hour
5 minutes
An easy and lightly sweet bread loaf recipe full of warm fall flavors, perfect to serve something special for the Holidays or get-togethers.
Ingredients
2 ¼ cups Spelt flour, plus more to coat the pan
1 teaspoon baking soda or 3 teaspoons baking powder
½ teaspoon salt
1 tablespoon of orange zest (from one orange)
1 cup packed diced oranges (about 2 small or one large orange)
1 teaspoon whole cloves
3 eggs
1 cup butter, softened or melted, plus more to coat the pan
1 cup maple syrup
Instructions
Preheat the oven to 350 degrees F/ 180 degrees C.
In a large bowl, combine the flour, baking soda or baking powder, and salt; set aside.
Thoroughly wash the oranges. Use a fine grater, zest the peel until you have about one tablespoon; set aside.
Then remove the remaining skin of the orange(s), keep as much of the white membrane as possible. Dice or cut the peeled orange(s) into smaller pieces.
In a Vitamix, similar blender, or food processor, add the peeled orange(s) and the whole cloves. Blend until pureed, and you have thoroughly crushed the cloves.
Transfer the pureed orange-clove mixture to a large, clean bowl. Add the orange zest, eggs, butter, and maple syrup.
Stir to combine.
Add gradually the reserved dry ingredients and continue to stir or mix until you have a light, fluffy batter.
Coat the inside of the loaf pan with butter, then shake in a little flour (coating all sides), and tap out the excess.
Use a spatula to spread the batter evenly in the prepared pan.
Bake in the center of the oven for 50 to 60 minutes, or until the top is beautifully browned, the loaf is springy to the touch, and a cake tester (or toothpick) inserted in the center comes out clean.
Cool completely before removing from the pan.
Notes
Equipment: a nine by 5-inch loaf pan
Nutrition Information:
Yield:

12
Serving Size:

1
Amount Per Serving:
Calories:

328
Total Fat:

17g
Saturated Fat:

10g
Trans Fat:

1g
Unsaturated Fat:

6g
Cholesterol:

87mg
Sodium:

461mg
Carbohydrates:

40g
Fiber:

3g
Sugar:

19g
Protein:

6g
Disclaimer: This nutritional data is calculated using third party tools and is only intended as a reference.
This post was originally published in November 2017 and has since been updated with new pictures and more information.