A simple mini-fall detox is just the thing you need to prepare your mind and body for the change of season. Incorporating small yet rejuvenating daily habits for the next four to six weeks will not only make you more relaxed but set your body up for the coming winter. Even if you don't live somewhere that has four distinct seasons, you will still benefit from an increase in energy and mental reset.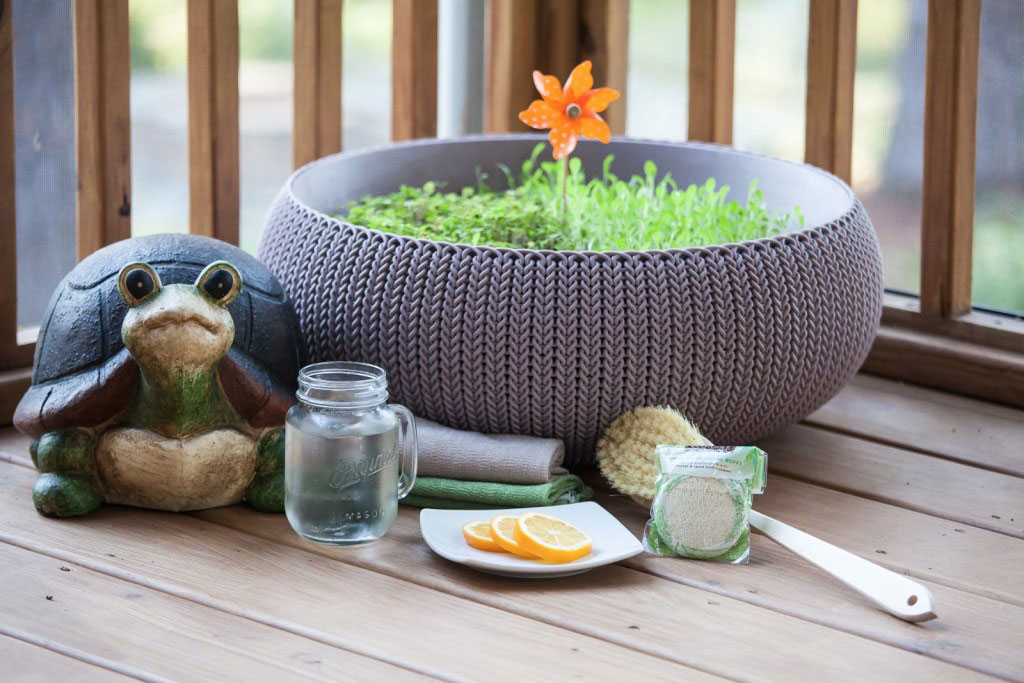 We are almost near the end of a long summer. My body certainly stocked up on vitamin D. I won't complain about the tan lines you can still see from my beach vacation. But some darker spots that have appeared need to go with the help of some extra exfoliation. My skin can always use a little help to look healthier and more radiant after an extra hot summer. And although I maintain a reasonably healthy diet throughout the year, who doesn't enjoy the occasional ice cream or the local cuisine while exploring your vacation spots.
Fall is the perfect time to give that sun-kissed skin some extra attention and prepare your body for a new season, especially for one that brings a sudden drop in temperature.
I want to share with you a couple of simple things that you can do to give your body some extra love. You are probably familiar with some of them and their significant benefits. But the key here is to DO IT and BE CONSISTENT for at least four to six weeks. Some of these habits will make you feel so good that you will incorporate them every day—I know I have. It is just a mini cleanse, but nothing out of a bottle will reap the same benefits. None of the suggestions below require a lot of extra work and can easily be incorporated into your daily schedule—my kind of beauty routine. Let's dive in.
Start Your Day with drinking Warm Lemon Water
Although this is something that you should probably do every day, it is not my favorite morning beverage in the spring or during the hot summer months. But it is a perfect drink to start off this mini-detox. I enjoy it first thing in the morning to flush out toxins and maintain proper digestion. It increases my energy, and I love that I am drinking a cup of vitamin C to improve my immune system. I also drink it on occasion with some honey if I feel a sore throat developing—or offer it to my daughter when I know some kids at her school have the sniffles. I recommend warm water in the morning instead of cold because it helps you kick-start the digestive system. If you don't like the taste of it, try one of my simple lemon juice shots instead. It has similar health benefits, but it is a quick drink. I often prefer it when I am on-the-go or before my early morning workout.
Coffee Drinker? Drink it Late Morning
Not everyone reacts the same to consuming coffee. Some people can tolerate caffeine better than others, or their bodies are more efficient in detoxing caffeine in general. If you feel that you are not addicted to it, then you could try giving your system a break from coffee and see how you feel. It is a great way to test what effect it has on your system. But if you love your coffee and feel good consuming it, then there is no need to drop it. Remember, the idea of doing this mini cleanse is to de-stress your body, increase your nutrient intake, and feel stronger. It is by no means a strict detox program.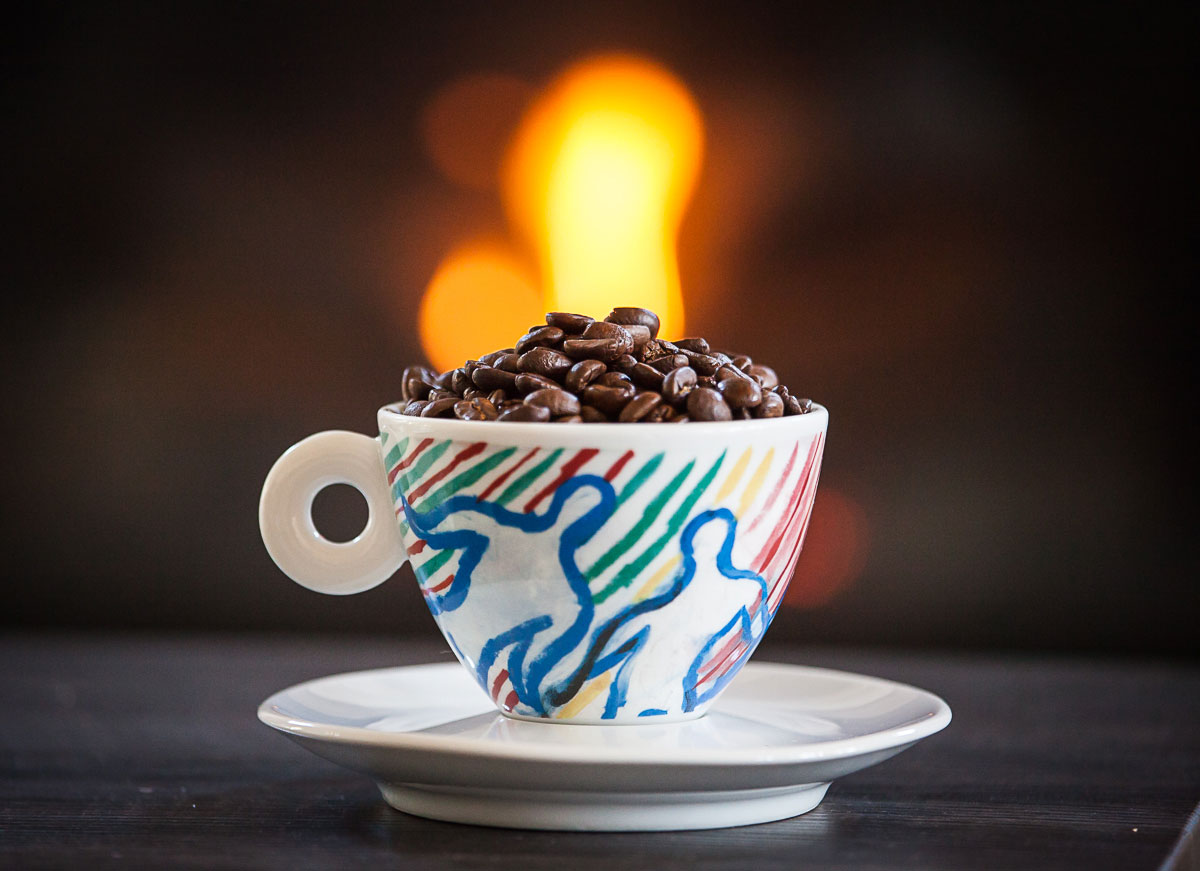 But for those who feel they are addicted to their morning cup of Joe and become grumpy without it, pay close attention to how your body feels during this gentle mini cleanse. Look out for symptoms like bloating, moodiness, sleepiness, hair loss, feeling stressed, for example—which daily caffeine intake can cause. Over the years (and with the help of my doctor) I discovered that this comforting hot drink slowly impacted my nutrient intake (such as magnesium, calcium, and iron) which caused mild hair loss and other uncomfortable symptoms. Although I love my cup of Joe, I have become an occasional coffee drinker to keep my body healthy. I know how hard it is to quit this habit that is why I am only going to advise you to wean yourself off from drinking it first thing in the morning. Try to enjoy one cup in late mornings, around 11-ish when your cortisol levels are lower. The caffeine will have a lesser negative impact until you are gradually able to wean off—it did for me. This change in habit also tricks your brain and might make it easier to eventually not rely on it every morning and thus every day. Here is a good read about when best to enjoy your cup of Joe and why. Remember, people's response to caffeine can differ, and I am only suggesting this if you feel that consuming coffee is not doing your body any good. Be honest with yourself and test out what works for you and what doesn't. In the meantime, enjoy your warm lemon water in the morning and add more nutrient-rich foods to your diet to increase your vitamin and mineral intake.
Clean up Your Diet & Refuel with Nutrient-Rich Foods
Enjoy as much as possible the last summer and fall fruits and vegetables your local farmers market or department stores offer. They can now be often found at great-value or even on sale. Although you can buy some fresh produce year-round, they are often costly and have lost their best flavor. I usually look for watermelon, berries, fresh figs, peaches, tomatoes, cucumbers, sweet peppers, pears, and apples. I even look out for rhubarb to make a delicious jam. Where I live, it will soon disappear from stores for the rest of the year.

Eliminate refined sugars, gluten, and packaged foods for the duration of the cleanse. Keep your meals simple and enjoy wholesome foods such as a lot of leafy greens (check out our salads), healthy fats from avocados and olive oil, and good-quality proteins. Keep your lunch light and make your dinner the more substantial meal of the day.
I particularly enjoy watermelon smoothies for lunch during this mini-cleanse, combined with lemon, some ginger or mint. Due to its high level of water content, it is an excellent way of keeping your body deliciously hydrated. It also contains high levels of vitamins, minerals, and antioxidants and helps you feel full. Enjoy our other refreshing smoothies for lunch such as our Energizing Cantaloup-Ginger Smoothie with Fresh Almonds or the Late Summer Green Smoothie.
Ditch The Snacking
Eat your three meals a day, but give your digestive system a break in between meals. If you can, try skipping a meal (like a mini-intermittent fast). For example, I try not to break my fast upon rising immediately. I am an early riser, and I never have breakfast immediately at 6 or 7 am. I am not hungry at that time. My hunger does not creep up until probably around 10.30 am. So for me, it is easier to give my digestive system a break in the morning during cleansing until lunchtime. Then I enjoy another meal at dinner. It is an excellent way to flush out toxins and give your system a rest from eating without fasting for 24 hours. It also helps with losing a couple of pounds before winter, and you can choose which meals you like to skip. Always do what feels right for your body. Take that mini-break if it makes you feel more energetic, otherwise, stick to three meals a day and ditch the snacking.
Plan your lunch and dinners to ensure that you eat a lot of fresh produce and get enough nutrients from your meals. Enjoying a fresh vegetable smoothie first thing after a mini-break and before a meal fills you up and is an easy way to maximize the quality of your diet.
Dry Brush Your Skin (Body and Face)
Dry-brush your body twice a day and your face once a week. It is one of my favorite skin routines. It only takes a couple of minutes but does wonders for your skin. Dry-brushing my body is the first thing I do in the morning right after brushing my teeth. I used to be quite lazy about this beauty routine, but once I maintained it, my body started craving for it. If I have the time, I even will do it during the day. It is one of these simple things that make you feel invigorated, clean, and is an excellent way to exfoliate your skin. It allows toxins to escape through the largest organ of elimination, your skin. People often underestimate this standard beauty routine even if they know its benefits; few genuinely make an effort to do it daily—sometimes also substitute it for a more expensive exfoliating body wash. It is a tonic for your lymphatic vessels and is another way to aid your body to get rid of unwanted toxins and waste. GIVE THIS A TRY. Buy a natural, bristle dry brush that you can easily wash with hot water and brown soap— always hang to air-dry—and try exfoliating your skin daily, starting bottom to top, in upward or circular motions.
Dry-brushing your face
is another great way to maintain clear, radiant skin, especially after a hot summer. But, I recommend doing this only once or twice a week and with a small natural facial brush that is gentler. Always wash your face first with a gentle cleanser then carefully brush in upward strokes—or following the contours of your face around the forehead, nose and eye area—starting from your neck and up. Be very gentle around the eye area or skip it, as the skin is fragile here. Follow up with a facial oil treatment such as extra virgin coconut oil or Rosehip oil. It is indeed one of the best methods for glowing skin.
Move Your Body & Become More Active Outdoors
Exercise is my moving meditation. It not only improves your mood but it is a great way to relieve stress while strengthening the immune system. Whatever your exercise level, consciously start fitting more movement into your day. Focus on the INTENTION of your workout: become stronger and gradually challenge your body. Exercise is part of the natural detox process and a great way to lose a couple of extra pounds before the winter Holidays. Don't let Fall pass you by without taking advantage of cooler temperatures; incorporate early morning walks before work, a bike ride during the weekend or a fun family game at the park. A lot of people even take their yoga practice outside. It just gives you that good feeling and is so much better than anything you do in the gym—leave those gym classes for cold winter days!
I always make small adjustments to my diet and body care depending on the time of the year. I am looking forward to sharing them with you through this community. Love and listen to your body and give it the time it deserves. Happy Fall!
Love this? Join me on Instagram! See you there!
Natural Jute Yoga Mat * Eco-Friendly * Non-Toxic * Reversible