This breakfast coffee smoothie is packed with plant proteins and has a smooth and delicious coffee flavor! It is also high in proteins, super creamy and full of nutrients—an easy recipe that is perfect for breakfast or as a post-workout drink! It is also dairy-free, grain-free, and refined sugar-free! Let's make it!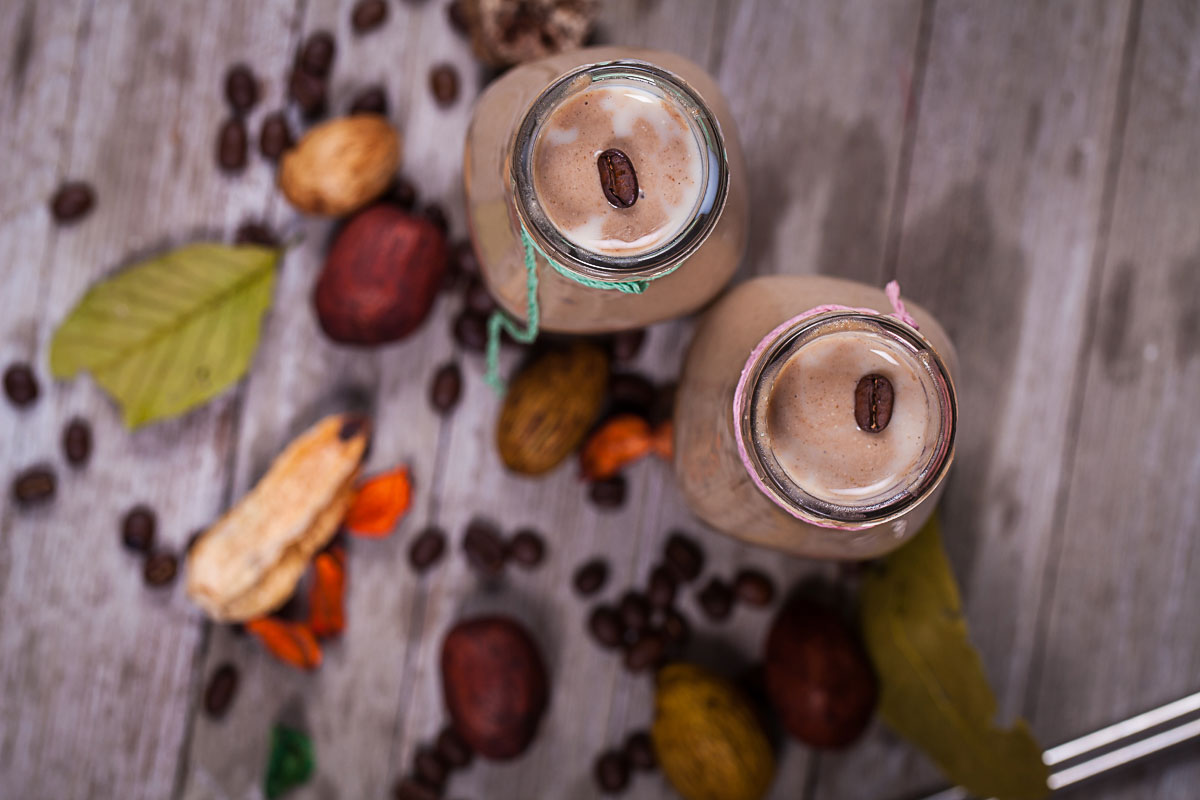 I love working out in the wee hours of the morning—I am getting up early anyway to drop off my daughter at school. If I don't make use of my mornings wisely and give myself some deserved me time, it won't happen. Breakfast is something I enjoy a little later during the day—mostly after 11:00 am. My stomach doesn't start growling until then. And I love breakfast recipes that I can make in minutes, transport, and is packed with nutrients that keep me energized throughout the rest of the day. Well, this protein-packed smoothie is just that, and it is also deliciously creamy, incredibly filling with a rich coffee flavor!
PROTEIN POWDER COFFEE FLAVOR
A lot of my readers have asked me on social media what type of protein powder I use. Because, just like me, a lot of you complain about feeling bloated when using them in shakes or smoothies. Most of my protein smoothie recipes are filled with a blend of either hemp seeds, plant milk, or collagen hydrolysate—the one from Great lakes is my favorite. I rarely use protein powder because most of them do cause some digestive issues for me—I have tried a lot of brands.
However, the one that my body seems to be okay with is the grain-free plant powder from Garden of Life. I love their smooth coffee or vanilla flavor. It is one of the few protein powders that does not make me feel bloated, and that adds a creamy and delicious taste to the drink. Your lifestyle might be quite different than mine, and everybody is unique. So I suggest first to purchase an individual sized package—or sometimes you can get them for free—and try it out! As with any protein powder, they always taste better when you blend them in with ingredients that enhance their flavor. Well, the recipe below will do just that!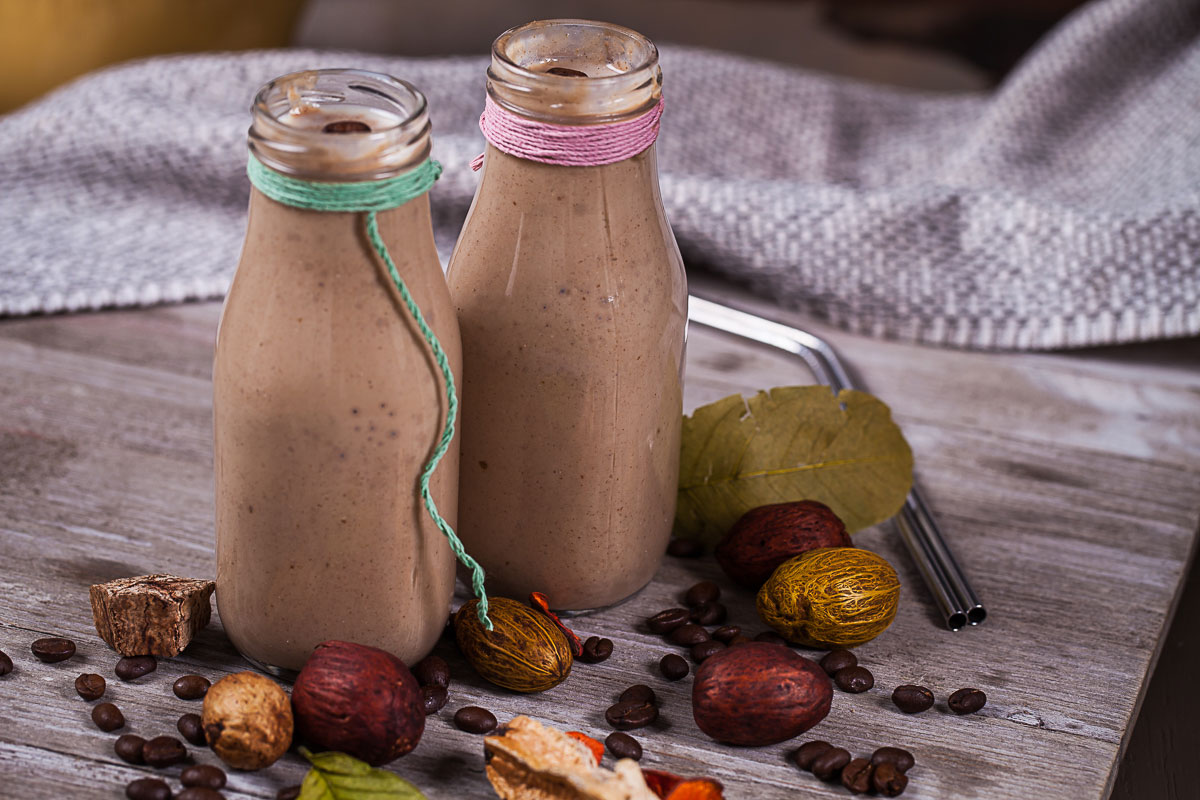 BREAKFAST SMOOTHIE OR POST-WORKOUT DRINK
This coffee protein smoothie is a bit on the thicker side, so feel free to add more cups of flaxseed milk (or any other plant milk) to make it thinner, if preferred. But it is meant to fill you up and give you energy either for breakfast or as a delicious and refreshing post-workout drink.
It is incredibly tasty,
ready in no time,
protein and potassium-rich,
super creamy,
lightly sweet
dairy-free and gluten-free
and has this beautiful coffee flavor.
Enjoy!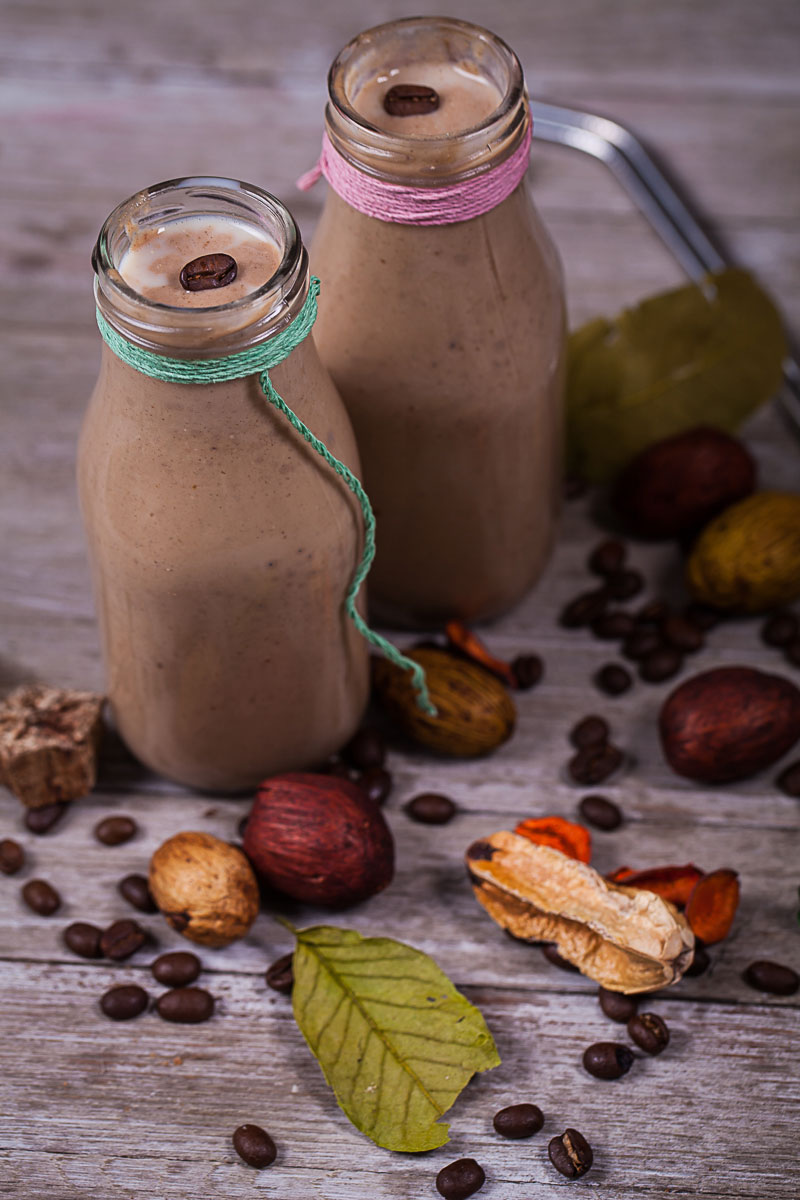 Don't forget to also check out my energy-boosting protein-packed smoothies. They are low in calories, yet full of health benefits. It is packed with vital dietary supplements and ready in 5 minutes—perfect for breakfast or as a post-workout drink.
COFFEE PROTEIN SMOOTHIE (VEGAN, GRAIN-FREE)
Make this healthy protein-packed smoothie with delicious coffee flavor. This breakfast smoothie is dairy-free, grain-free, and refined sugar-free, yet deliciously creamy and full of goodness!
Ingredients
2 Bananas, peeled
2 dates, pitted (optional)
¼ cup cashews
Instructions
Place everything in a high-speed blender (like a Vitamix). Blend everything on high speed until smooth.